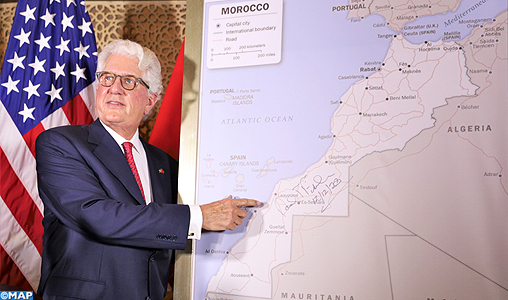 The US has once again reaffirmed its position regarding Morocco's sovereignty over the Sahara remains unchanged, three years after outgoing President Donald Trump issued a presidential proclamation recognizing Morocco's rule over the territory and supporting its autonomy plan as a political solution.
"There is no change in the U.S. position on this matter. We continue to view Morocco's autonomy plan as serious, as credible, as realistic," Vedant Patel, principal deputy spokesperson for the US department of State told reporters.
"we also fully support UN Personal Envoy of the Secretary-General Staffan de Mistura as he intensifies the UN process on Western Sahara toward an enduring and dignified political solution," he said.
Patel was answering a question on the issue after US state secretary Anthony Blenken's talks with Morocco's foreign minister Nasser Bourita.
The US has with Morocco its longest unbroken treaty. Morocco has a free trade agreement with the US and has been a major non-Nato ally for Washington as the two countries are bound by a strategic military cooperation running until 2030.