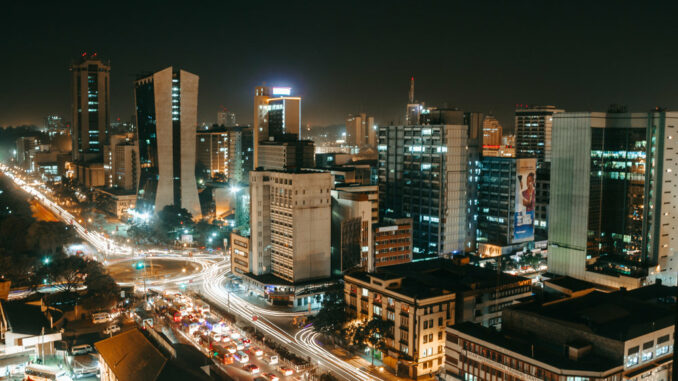 The International Monetary Fund (IMF) announced on Tuesday that it had reached an agreement for a $1 billion (927 billion euros) loan for Kenya, an East African country facing liquidity problems and economic difficulties.
Kenya's economy is burdened by a debt of $70 billion (about '65 billion) and a sharp devaluation of its currency, the shilling, against the dollar. In an attempt to reduce its debt, the government of President William Ruto has prepared a budget that includes many new taxes that are expected to raise 289 billion shillings (2 billion euros) to supplement the 3.6 trillion shillings (24 billion euros) budget for 2023-24.
This agreement still needs to be validated by the IMF's Executive Board, which meets in July. If approved, Kenya will have immediate access to $410 million, according to the IMF. In a statement issued on Tuesday, the financial institution said its commitment to Kenya would be increased to a total of 3.52 billion dollars (3.2 billion euros).
Kenya, the economic powerhouse of East Africa with a population of about 53 million, is facing high inflation (+7.9% year-on-year in April) and a historic drought. Growth has plateaued at 4.8% in 2022, a far cry from the 7.6% expected in 2021.
"The government budget has been under pressure due to shortfalls in revenue collection and difficult financing conditions", the IMF said.