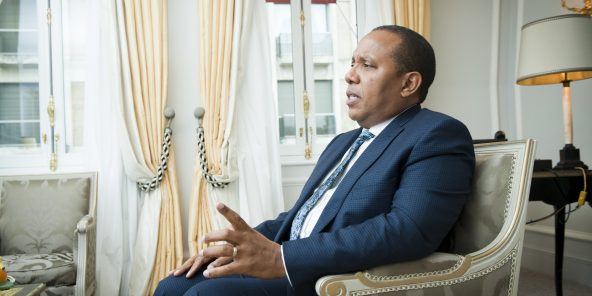 The Sao Tomean Government wants to reduce the dependence of more than 80% on foreign aid to finance the public investment included in the General State Budget for 2023, which started to be discussed on Tuesday in parliament, said the Prime Minister.
The document is valued at 3.775 billion dobras, corresponding to about 154 million euros, and predicts a 2% growth "based on a recovery in the farming and fishing sector, an increase in the industrial sector, and a boost in the services sector.
"A quick analysis of the composition of the country's revenues reveals the chronic reality with which we have been living for quite some time and which we urgently need to change. Donations represent approximately 40% of our budget revenues", said Patrice Trovoada, in the presentation of the General State Budget (OGE).
"To this day the revenue we produce is not enough to make the State function regularly and to finance all our needs as a sovereign country. In fact, we are fed by the riches produced by other countries", he added. The chief executive considered that the situation of external dependence should be at the center of the Government's and the San Tomean Nation's concerns. "We have to quickly find the ways and means that will allow us to reverse this situation in the medium term", he stressed.
The Sao Tomean Prime Minister said that the OGE expenses will be divided in 18.7% for the Education, Culture and Sciences sector, 18.3% for the State's general expenses, 12.2% for Health, Labor and Social Affairs, 10.7% for Infrastructure and Environment, 8.1% for Defense and Internal Administration, 7% for Finance, and 3.4% for Foreign Affairs.