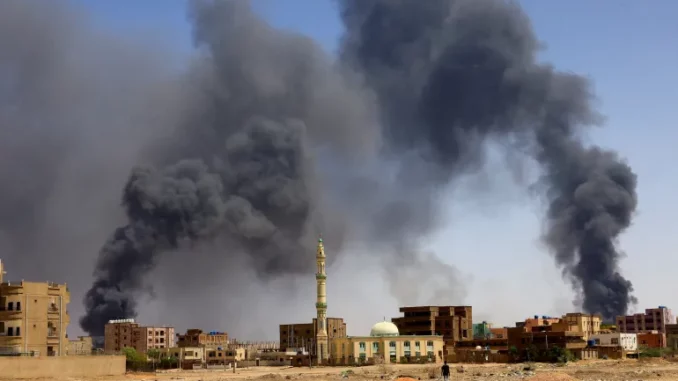 Artillery fire rocked Khartoum again this weekend as deadly fighting between the army and paramilitaries in Sudan, entering its 8th week, forced volunteers to bury 180 unidentified bodies.
The sound of fighting echoed in Khartoum's northern suburbs and a hail of shells rained down on the south of the capital, wounding several civilians, residents told media on Saturday.
Since the start of the bloody war between the army, led by General Abdel Fattah al-Burhane, and the paramilitary Rapid Support Forces (RSF) of General Mohamed Hamdane Daglo on April 15, aid workers and volunteers have been finding it difficult to recover bodies "due to security constraints."
The Sudanese Red Crescent said in a statement on Saturday that 180 unidentified bodies had been buried: 102 in southern Khartoum and 78 in Darfur. The conflict has already claimed the lives of more than 1,800 people and displaced more than 1.5 million people and refugees.
Millions of children in Sudan need help now. As the conflict continues, many have been displaced and are living in temporary shelters. UNICEF and partners are working to provide urgent health care, water, nutrition and mental health support.