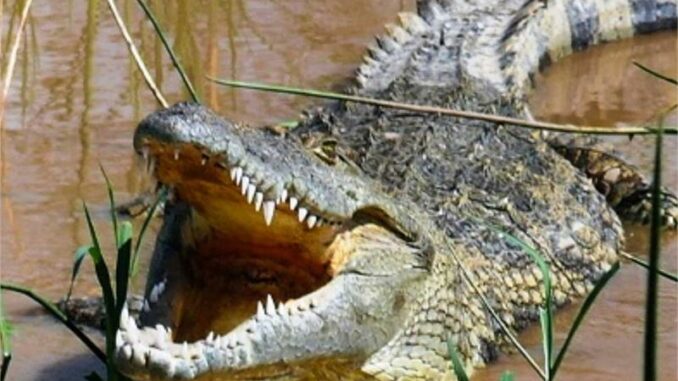 The Namibian Government said on Thursday that it would put some 40 crocodiles up for sale and issue more permits to kill the reptile following a rise in attacks on humans.
Environment Minister Pohamba Shifeta said the decision came as the country's crocodile population surged and posed a safety problem. "We have focused on several areas where the crocodile population exceeds the maximum capacity and deploys on the shores where they start attacking people", says the minister.
In a press release on Wednesday, the Ministry announced that 40 crocodiles would be captured from rivers in the north-eastern regions of Kavango and Zambezi, before being auctioned off. The government said the reptiles would be sold to anyone who can prove they have suitable crocodile habitats, as well as proper export papers.
"We are also looking at the areas where attacks have taken place in the reserves and we will increase the quotas" in terms of killing permits, said Mr. Shifeta, who clarified that they could be "doubled". The decision is based on a study of the crocodile population conducted after an increase in attacks on humans by the reptile, Mr. Shifeta said.
Since 2019, the ministry has paid out more than 2.3 million Namibian dollars (140,000 euros) in compensation to families affected by crocodile attacks, some of them fatal. The sum includes compensation for attacks on humans but also on livestock.