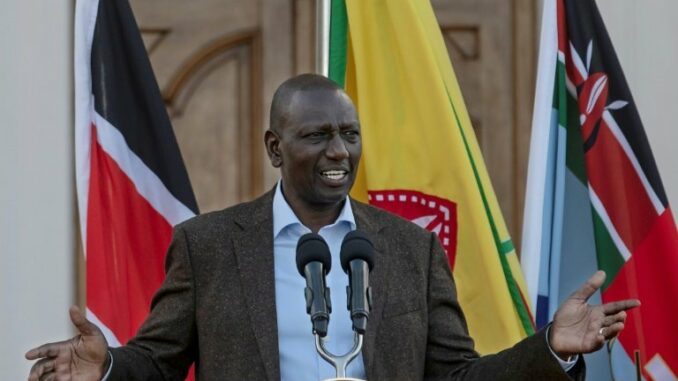 Kenyan President William Ruto has signed into law this 26th of June a finance bill that introduces numerous new taxes, the Presidency announced, despite criticism from the opposition and the population of this country hit by high inflation.
The text, which was passed by parliament, last week, includes an increase in VAT on fuel from 8% to 16%, as well as an unpopular levy on salaries to finance a low-cost housing program. Initially set at 3%, the levy was reduced to 1.5%.
"President Ruto has approved the budget bill," announced the Kenyan presidency in a message sent to the media, accompanied by photos of the head of state affixing his signature. Faced with the discontent generated by the text, some of the budget's initial provisions, such as a tax on beauty products, were withdrawn.
With this project, the government of William Ruto, elected in August 2022, aims to replenish the coffers of the State, heavily indebted in particular to the major infrastructure projects of his predecessor Uhuru Kenyatta, of whom he was Vice-president. Kenya's public debt stands at 65 billion euros, or around 67% of GDP (Gross domestic product), and repayment is becoming increasingly costly as the shilling continues to depreciate.
An economic powerhouse in East Africa with a population of around 53 million, Kenya is also facing high inflation (+8% year-on-year in May) and a historic drought.