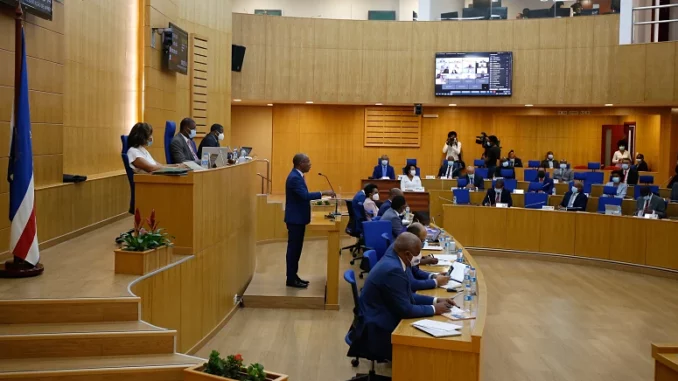 The African Party for the Independence of Cape Verde (PAICV, opposition) accused the Government, led by Ulisses Correia e Silva, of not defending the public interest in the conduct of State business.
"In its business, acts, contracts and other decisions, as well as omissions, the Government is bound to the pursuit of the public interest, which should dominate and guide all the activity of public administration", pointed out PAICV MP Démis Almeida.
The MP of the PAICV, in opposition since 2016, was speaking in the monthly debate with the Prime Minister in parliament on the theme "State business and the protection of the public interest".
"But has this MpD [Movement for Democracy] government and that of Prime Minister Ulisses Correia e Silva conveniently defended the public interest in the conduct of state business? In our understanding, clearly not", he said. The deputy justified the position with the "wake of an old school, instituted in the 1990s, of disastrous privatizations", stating that the Government conducts the current privatization processes through "a fog of 'intransparency'", of "illegitimate favoritism and yielding to non-public interests".
"Without the precedence of any evaluation or suitable and independent prior studies, without any public tender, using and abusing direct award, making it the rule, when under the law it is the 'very last' exception. With the contracting of private companies to restructure public companies to be privatized, or to carry out studies leading to their privatization, and then sell the shares of the public company privatized in the meantime to the same private company that restructured it or did the studies leading to privatization", said Démis Almeida.
"Looking at this history, we are immensely concerned that the privatization of several other companies is in the pipeline", emphasized Démis Almeida, recalling that the government has identified nine public companies to be concessioned or privatized.