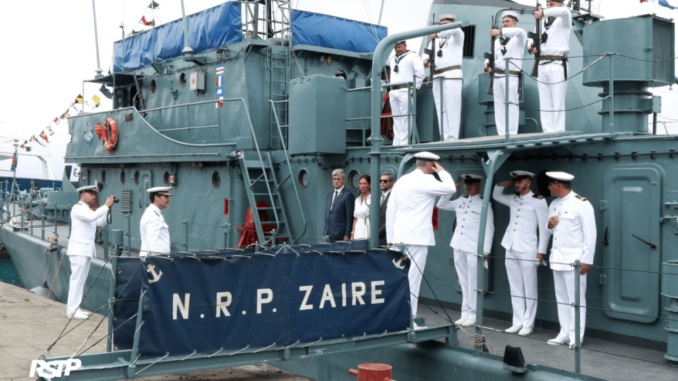 The São Tomense and Portuguese authorities marked the end of the more than five-year mission of the Portuguese vessel NRP Zaire in São Tomé, considered to be a success in bilateral cooperation between Portuguese-speaking countries in the area of maritime safety.
''The mission of the NRP Zaire that is now ending had at its genesis a common vision between our two countries about the imperative need for maritime security in the Gulf of Guinea region. There is a real exposure to threats that harm this country. These threats affect stability, peace, the sustainability of marine resources and the well-being of the population. Therefore, effective maritime security is required in this region," said the Portuguese Navy Chief of Staff.
The São Toméan Defence Minister, Jorge Amado, recognized that "due to its geostrategic position, São Tomé and Príncipe is exposed to threats to its maritime security," including illegal, unreported and unregulated fishing, maritime piracy, theft or illegal acquisition of marine resources, trafficking of people and goods, organized crime, pollution and other environmental threats and terrorism.
Jorge Amado noted the "various maritime piracy actions" in the countries bordering the Gulf of Guinea, as an area of intense maritime traffic, which "put at risk the geopolitical stability of the region and the global economy.
"The future of this defence cooperation between Portugal and Sao Tome and Principe does not end with the departure of the NRP Zaire. This action stems from another request made to Portugal to place in Sao Tome and Principe another more modern means with high levels of effectiveness which was embodied with the arrival of the NRP Centauro […] a more modern means, faster, with more advanced equipment," stressed the Sao Tomean Defence Minister.