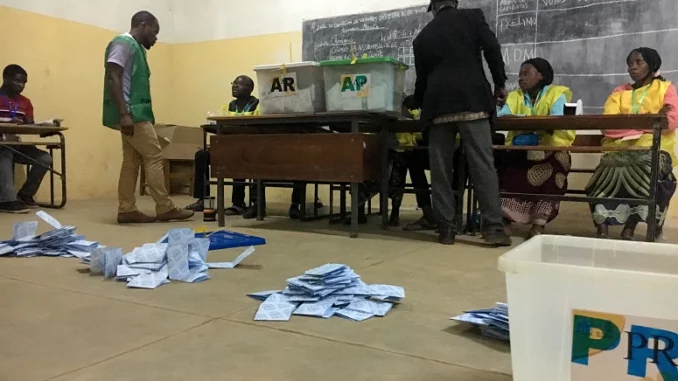 At least 26 political parties, coalitions and citizens' groups in Mozambique have already formalized their registration for the October 11 local elections, revealed the president of the National Electoral Commission (CNE).
"The process of preparing the local elections is well underway, we are all excited," said CNE president, Anglican Bishop Carlos Matsinhe, questioned by journalists on the sidelines of a meeting of Church officials with the President of the Republic, Filipe Nyusi, in Maputo.
The presentation of candidacies for the October ballot started on July 20 and will run until August 11, according to the calendar defined by the CNE. "We believe that the process will continue and that it will come to a successful conclusion," Matsinhe said.
More than 8.7 million Mozambican voters are registered to vote in the sixth municipal elections, below the initial projection of 9.8 million voters, according to previous CNE data.
Mozambican voters will choose 65 new mayors on October 11, including 12 new municipalities, which join 53 existing ones.
In the 2018 municipal elections, the Front for the Liberation of Mozambique (Frelimo, power) won in 44 of the 53 municipalities and the opposition in only nine, cases of the Mozambican National Resistance (Renamo), with eight, and the Democratic Movement of Mozambique (MDM), with one.