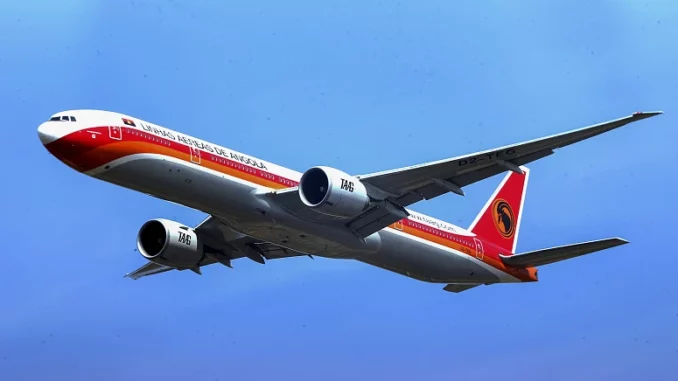 TAAG, Angolan airlines, will reinforce with a new frequency the connection between Angola and the Democratic Republic of Congo (DRC) to promote trade between the two neighboring countries, the company announced Tuesday August 1.
According to a note from the Angolan airline, an additional frequency will be made available on the connection between Luanda and Kinshasa, capitals of Angola and DRC, respectively, from the 14th of this month.
The document emphasizes that the increase in frequency between the two countries is also based on the development of business and mobility between Angola and the DRC, as well as a response to market demand indicators.
"The Kinshasa route will now have four weekly frequencies, departing from Luanda on Mondays, Tuesdays, Thursdays and Saturdays, operated by a DASH-8 aircraft, with capacity to carry 74 passengers, 64 in economy class and ten in business class," the document reads.
Angolan airlines emphasize that coincidentally, the strengthening of Angola's regional connection, in the specific case with the Democratic Republic of Congo, comes at a time when the 1st Angola – DRC Economic Forum is taking place in Kinshasa, under the theme Economic Partnerships towards mutual growth.
Angola shares an extensive land border with DRC and a significant flaw of bilateral trade. Both countries have a strong cooperation and are integrated in regional organizations, namely: Southern African Development Community (SADC), Economic Community of Central African States (ECCAS), Gulf of Guinea Commission (GGC) and International Conference of the Great Lakes Region (ICGLR)," TAAG underlines.