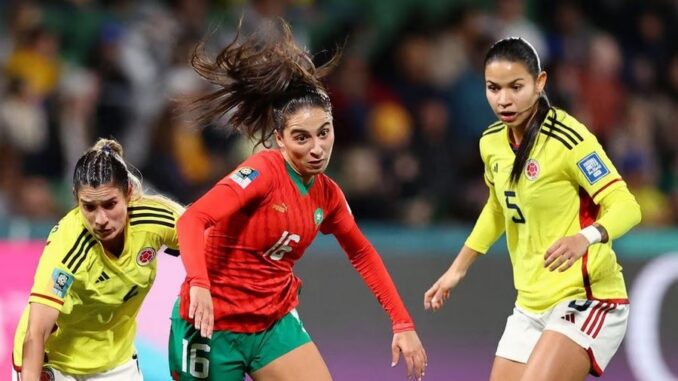 Morocco beat Colombia 1-0, thanks to Anissa Lahmari's goal, to make it to the Women's World Cup knockout round, creating more history in a dramatic conclusion to the group stage of the FIFA Women's World Cup 2023 tournament.
Morocco is the first Arab or North African nation to qualify for the Women's World Cup and now the first to advance beyond the group stage. That's something none of the other seven newcomers managed to do.
The victory also meant Morocco qualified in second place in the group, behind Colombia, and knocked two-time champion Germany out of the tournament. No. 2-ranked Germany needed a win over South Korea in a game being played simultaneously in Brisbane, but was held to a 1-1 draw.