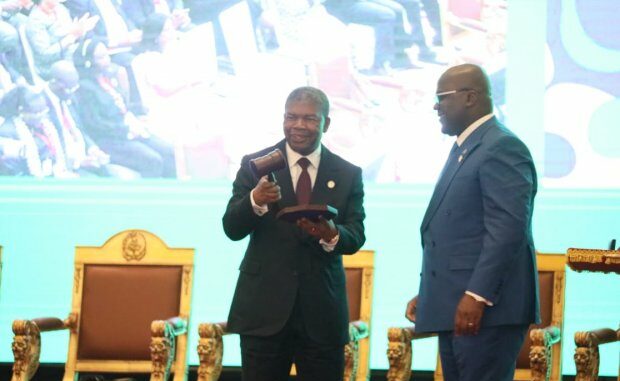 The Angolan Head of State, João Lourenço, took over the rotating presidency of the Southern African Development Community (SADC) for the period 2023-2024, during the 43rd Summit of Heads of State and Government, taking place in Luanda.
President João Lourenço received the baton from the Head of State of the Democratic Republic of Congo, Félix Tshisekedi, outgoing President of this regional organization, a moment also marked by the exchange of badges between their entities.
Angola's political leadership of SADC is likely to be marked by two areas of tension, namely the conflict in the east of neighboring DRCongo and acts of terrorism in Cabo Delgado, Mozambique, where SADC has a force (SAMIM – Southern African Military Mission) to combat Islamic fundamentalism.
Speaking to the media, Angolan analyst Osvaldo Mboco said that at the summit the Heads of State and Government will discuss infrastructure to support trade, namely regional roads, which are non-existent in SADC, and cross-border railways.
For Osvaldo Mboco, when a country assumes the presidency of an organization it also ends up defining its agenda and "Angola, along with the interests of the organization, could also put trade support infrastructures on the agenda for discussion, namely the railways, bearing in mind the investment it has made in the Lobito corridor, which has cross-border characteristics.