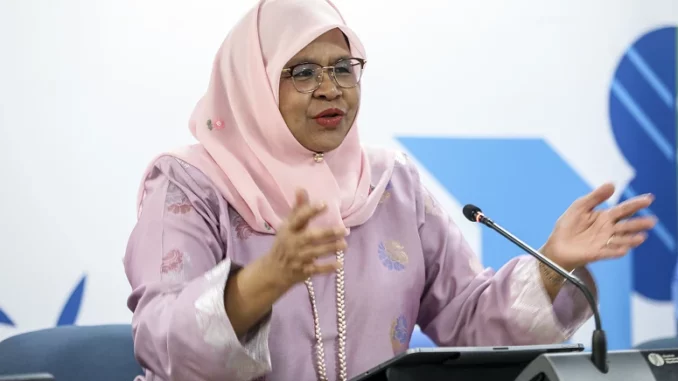 The Executive director of the United Nations Human Settlements Program (UN-Habitat) began handing over houses to 133 families on Príncipe Island, beneficiaries of the Promised Land project to create a sustainable, urbanized community.
The Under-Secretary-General of the United Nations and Executive Director of UN-Habitat, Maimunah Sharif, is in São Tomé and Príncipe for a working visit that ends on Friday August 18, after having visited the Terra Prometida project in the community of Roça Sundy, on the island of Príncipe.
After a meeting with the São Toméan Prime Minister to take stock of his mission to the archipelago, Maimunah Sharif stressed that the Terra Prometida project aims to "promote sustainable urbanization and participatory processes in projects" in São Tomé and Príncipe.
The UN leader stressed that "the 133 houses are ready" and that "the project is almost complete" and should start welcoming the first inhabitants later this month, bearing in mind that there are families in Sanzala of Roça Sundy "who are at risk" because the roofs of the houses threaten to collapse.
During his visit to the project a number of title deeds were handed over to families, in consultation with the president of the regional government and community leaders. On the other hand, Maimunah Sharif assured UN-Habitat of his support to help finalize and implement the National Spatial Planning Plan carried out two years ago.
In this regard, the authorities will hold a roundtable with all the partners in the first quarter of next year to discuss how to implement the National Spatial Planning Plan with UN-Habitat's technical assistance.