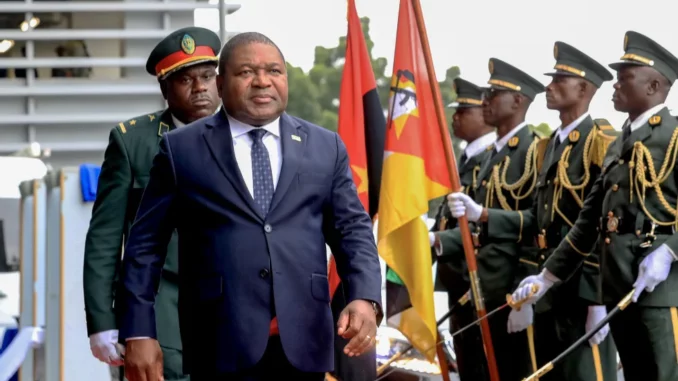 The President of Mozambique, Filipe Nyusi, said this Thursday August 24 in Johannesburg that the country wants to cooperate with the BRICS countries and that it intends to access funds from the multilateral organization's Bank.
"We welcome the fact that it gives priority to the financing of vital economic and social infrastructures, highlighting the concrete need to build roads and bridges, schools, hospitals, dams and other water retention and management systems, among others," said the Mozambican Head of State, speaking as a guest at the 15th Summit of the organization, which took place in South Africa.
Referring to the New Development Bank of the BRICS (Brazil, Russia, India, China and South Africa), he stressed that "it should reduce the infrastructure deficit on the African continent". "These infrastructures are very important in boosting economic progress, which could create well-being for Mozambicans", he added.
Filipe Nyusi took part this Thursday in Johannesburg in the "BRICS Plus Dialogue" and "BRICS Outreach" initiative, as part of the Summit. By joining these dialogues, Mozambique does so with the conviction that the BRICS can be another prominent way to share interests and efforts through concrete actions, providing mutual benefits in an environment of complementarity and solidarity that characterizes the global South on various issues of structural interest to our states," explained the President.
He also acknowledged that "the BRICS cooperation initiative with non-BRICS countries such as Mozambique, combined with its expansion, represents added value for the materialization of African initiatives" for the continent's development.