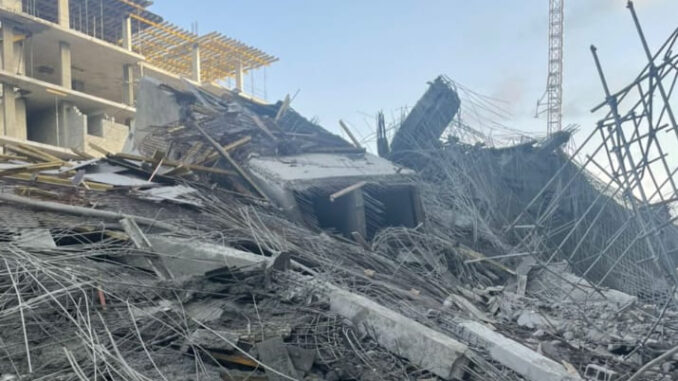 Seven people were killed and two injured when a building collapsed in a camp for displaced people fleeing jihadist violence in the northeastern Nigerian State of Borno, local militiamen and a resident reported on Tuesday August 29.
A classroom housing displaced people in the town of Monguno collapsed at around 19:30 GMT on Monday, following torrential rains the previous day, these sources said. "Seven people died in the incident. Two others were injured and are currently hospitalized", said Musa Kaka, head of a local anti-jihadist militia.
Monguno, 135 kilometers northeast of the regional capital Maiduguri, is home to several thousand people who have fled their villages to escape the violence perpetrated by jihadist groups, which has claimed 40,000 lives and displaced two million people in the country since 2009.
According to Musa Kaka, some 5,000 displaced persons are accommodated in Monguno in the classrooms of a school converted into a shelter. According to another militiaman, Bello Adamu, who gave the same number of victims, the building that collapsed had been weakened by a recent fire and collapsed following heavy rainfall.