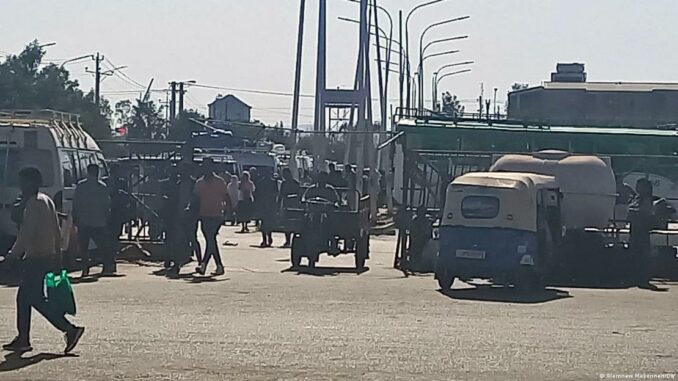 Ethiopia's restive Amhara region has seen at least 183 people killed since July in clashes, as Amhara fighters resist efforts by the federal government to disband them, the United Nations said Tuesday (29 August) as it appealed for the cessation of the killings, violence and rights abuses.
"We are very concerned by the deteriorating human rights situation in some regions of Ethiopia," a UN Human Rights Office spokeswoman told reporters in Geneva. "In Amhara region, following a flare-up in clashes between the Ethiopian military and the regional Fano militia, and the declaration of a state of emergency on 4 August, the situation worsened considerably." The UN office also warned of the deteriorating human rights situation in the East African country, with more than 1,000 people reportedly arrested under a state of emergency declared in early August over the unrest.
Tensions in the restive region ratcheted up earlier this year after the end of a devastating war in neighboring Tigray region that also drew in fighters from Amhara. The declaration of the state of emergency followed clashes between federal troops and Amhara forces resisting a government order to disarm and demobilize regional special forces. "Fears of another war that could match or even eclipse what happened in Tigray are not misplaced if a solution is not found," writes Yohannes Gedamu, a senior lecturer of political science at Georgia Gwinnett College, in The Conversation. He calls on the international community to press all groups, especially Ethiopia's federal government, to start political dialogue immediately and agree to a ceasefire. "It's also time for Abiy (Ethiopia's Prime Minister) to prove that Ethiopia can be at peace under his leadership. The impact of another civil war in the Horn of Africa, at the same time as Sudan's, would be catastrophic," Gedamu writes.