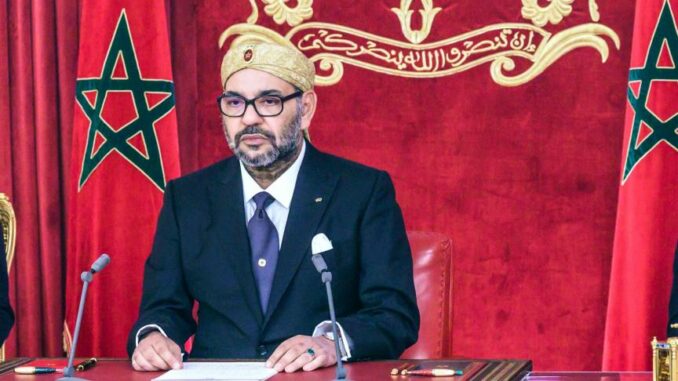 King Mohammed VI has sent messages of thanks and gratitude to the leaders of the British, Qatari, Emirati, and Spanish rescue teams who have assisted with search and rescue efforts in the regions affected by the September 8 earthquake that struck Morocco.
In separate messages to National Coordinator of the British International Search and Rescue Team Russell Gauden, to head of the Qatari international rescue team, Commander Khalid Abdellah Al Hamidi, to Head of the United Arab Emirates' search and rescue team, General Ali Al-Mutawa, and to head of the contingent of Spain's Military Rescue Unit, Lieutenant-Colonel Juan Saldana, King Mohammed VI praised the active and effective participation of the members these rescue teams who, alongside their Moroccan brothers, deployed all their efforts and resources during the search and rescue operations.
The King expressed his heartfelt thanks for all the efforts made by these teams to provide assistance in the aftermath of the devastating earthquake in the High Atlas region.
The Sovereign pointed out that the dedication and selfishness shown by these teams and their active participation have "moved us deeply and profoundly, as they moved the entire Moroccan people."
The Sovereign entrusted the heads of these teams to convey his sincere thanks and appreciation to all their respective contingents' members, who have shown a keen spirit of solidarity to save lives, search for survivors and provide humanitarian aid.
«The affected families and, in fact, the entire Moroccan people, are deeply grateful for your dedicated work and for giving concrete substance to the lofty values underpinning humanitarian action," stressed the Sovereign, who expressed appreciation for their effective contribution in tackling the consequences of this terrible tragedy, pointing out that the Moroccan people will always remember the dedication, keen sense of duty and mobilization of these search and rescue teams in these difficult circumstances.
In his messages to Commander Khalid Abdellah Al Hamidi of Qatar and General Ali Al-Mutawa of the UAE, the King underlined that their generous efforts and brotherly solidarity bear witness to their attachment to the supreme values of our holy Islamic religion, based on cooperation, solidarity and mutual assistance and embody the depth of the strong bonds of fraternity and active solidarity that unite their peoples to the Moroccan people.
Following the tremor of September 8, Morocco had asked for help from Qatar, Spain, the UAE, and the UK. The King has expressed thanks to all the countries that had proposed their assistance but explained that massive aid is not the best option, and that it is preferable to get an assistance that is useful, effective and well coordinated after a meticulous assessment of the specific needs on the ground by those in charge of each affected area. Rabat justified its decision on the basis of the accurate assessment made of the needs following the earthquake and bearing in mind that a lack of coordination in such situations could be counterproductive.