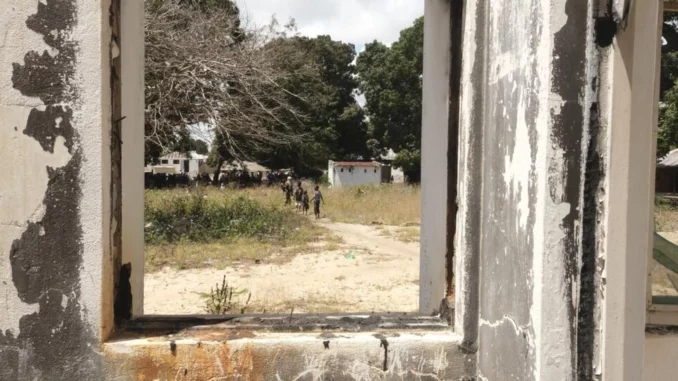 The Islamic State terrorist organization has claimed, through its propaganda channels, to have executed 11 Christians in Mozambique, in the district of Mocímboa da Praia, Cabo Delgado province.
The terrorist group, which has been operating in Cabo Delgado province for almost six years, also claims to have bombed members of the Mozambican Armed Forces.
Local sources said on Sunday September 2023 that the attack took place at around 3pm on Friday September in Naquitenge, a village in the interior of the Mocímboa da Praia district, but would not confirm that it was a raid against members of the Mozambican army.
"When they arrived there, they called a meeting. The people in the village didn't know they were terrorists and after that they started separating Christians from Muslims, based on their names. After that, they opened fire on the Christians," a source who lost his nephew in the attack explained.
Although Islamic State claims the deaths of 11 people, other sources speak of at least 12 dead at the scene and several wounded. "They practically `loaded' people with gunfire. Some people were injured and fled into the woods. It's one of the most vicious attacks we've ever heard of," another source from Mocímboa da Praia, who has a relative who managed to escape from Naquitenge during the attack.
The district of Mocímboa da Praia was where armed groups carried out their first attack in October 2017, and has long been described as the rebels' "base".
Mocímboa da Praia is located 70 kilometers south of the construction area of the natural gas exploration project in Afungi, Palma, led by TotalEnergies.