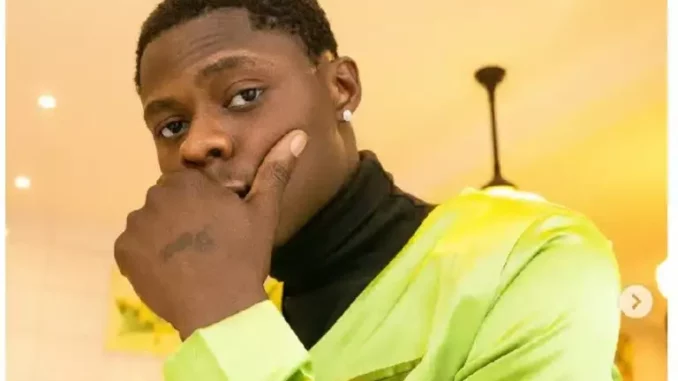 A special criminal investigation has been launched in Nigeria to shed light on the circumstances surrounding the death of an Afrobeats star who is causing a stir in the Africa's most populous country, the police have announced on September 19.
Mohbad, whose real name was Ilerioluwa Oladimeji Aloba, author of hit songs such as "Feel good", died in Lagos on September 12 at the age of 27, his family and friends announced on his Instagram account (followed by 2 million people).
The still unclear circumstances surrounding his death have provoked a wave of emotion and indignation in Nigeria, where the singer is very popular, but also because numerous videos and testimonies claiming that he had been harassed and physically threatened for months by figures from the powerful music industry, have flooded social networks.
Against this backdrop, the Lagos State Police announced at a press conference that it had set up a team of around ten people to conduct a "fair and transparent investigation". "All the facts, including the videos" will be examined, and "any individual in connection" with his death "will be identified", assured Lagos police commander Idowu Owohunwa, speaking alongside the deceased's relatives.
The investigation has been entrusted to the department in charge of criminal affairs, and the police said they would not rule out exhuming the body for an autopsy.
Mohbad's career took off in 2019, after he signed a contract with the powerful record label "Marlian music" of famous rapper Naira Marley (7 million followers on Instagram). However, their collaboration came to an end in 2022 after a series of tensions. In recent days, many fans have accused the rapper and his teams of having a link in Mohbad's death, notably via an online petition that has gathered over 250,000 signatories. These accusations were swept aside in a statement by the rapper, who said he was devastated by the death of "a brother" and a "friend".