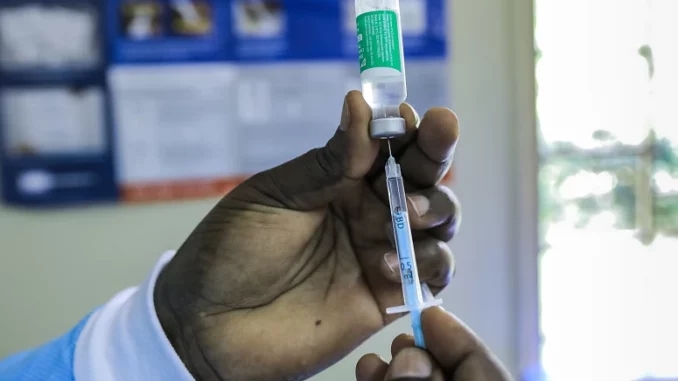 The Government of Guinea-Bissau is starting a free vaccination campaign against meningitis A and Covid-19 on Thursday September 21, which will cover the whole country until the end of the month, the Ministry of Health announced.
The campaign is aimed at adults aged 18 and over, in the case of the COVID-19 vaccine, and children aged between one and seven, in the case of the meningitis A vaccine, according to the government.
The official launch of the campaign is scheduled for Thursday, at the Ministry of Health, with the presence of Minister Domingos Malu, and the vaccination plan runs until September 29, throughout the territory of Guinea-Bissau.
Vaccination is taking place "in health facilities and other duly identified public places" and the Ministry of Health encourages all eligible people to get vaccinated, "in order to protect themselves, their families and their community", it said in a statement.
The government stresses the importance of vaccination against meningitis due to the fact that Guinea-Bissau borders African countries in the meningitis belt, "characterized by factors that favour the occurrence of epidemics, such as travel and large movements of populations, poor living conditions, overcrowding, among others".
Meningitis, as he explains, is caused by various types of bacteria or viruses that cause inflammation of the thin protective membranes of the brain and spinal cord.
Transmission occurs from person to person, usually through droplets of respiratory secretions or the cough of the sick person, and the symptoms are high fever, headaches, difficulty looking down and photophobia.
The campaign "aims to contribute to the elimination of Meningitis "A" epidemics as a public health problem, with the objective of vaccinating all children between the ages of one and seven".