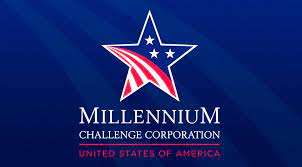 Zambezia, Mozambique's second most populous province, known for its tea plantations, mangroves and turquoise beaches, will be the focus of a new $500 million project by the US agency Millennium Challenge Corporation (MCC), it was announced Wednesday September 20.
The funding, called Compact II, is to be signed Thursday September 21 on Capitol Hill in Washington in the presence of the Mozambican Head of State, Filipe Nyusi. The funding will finance a new bridge on the Licungo River and a ring road in that central coastal province, hit by the cyclones that have affected Mozambique in recent years.
In the notification sent to the US Congress by the MCC for this funding, it is stressed that this "highly impoverished" province is 1,000 miles (1,600 kilometers) from the "epicenter of the conflict in Cabo Delgado", affected in the last six years by terrorist attacks, and that it will be the "target area" for this investment.
MCC is an external support agency funded by the US government that provides grants to developing countries, and the board of directors announced this funding compact, called the Mozambique Coastal Connectivity and Resilience Compact, the second since 2007, last June, now focusing on improving transportation networks in rural areas, encouraging commercial agriculture through political and fiscal reforms and improving coastal livelihoods through climate resilience initiatives.
The design of this project involved a partnership between the MCC, the Government of Mozambique and two Mozambican non-governmental organizations, Biofund, which defends and conserves the environment, and ProAzul, which promotes the blue economy, both of which have "strong ties with coastal community groups in Zambezia province", according to the agency.