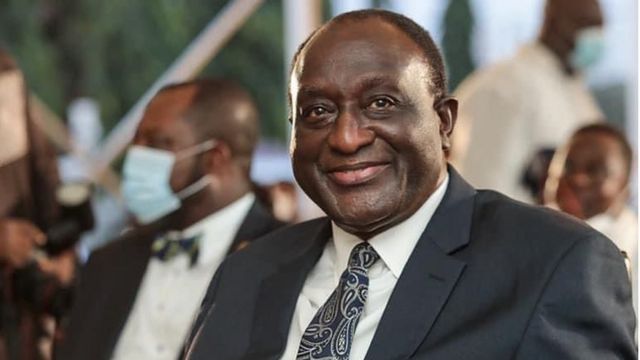 Former Minister for Trade and Industry, Alan Kyerematen in a shocking turn of events resigned from the New Patriotic Party (NPP) on September 25.
His resignation came as a surprise to many as he recently emerged third in the party's super delegates conference organized on August 26 for its presidential hopefuls.
Addressing the nation from the Movenpick Ambassador Hotel, the former NPP stalwart gave the following reasons for his decision to opt out of the NPP.
Mr. Kyerematen said he had endured unfair treatment from the NPP for about 15 years now.
"In 2007, I joined a distinguished group of seventeen (17) Presidential aspirants to contest in the presidential primaries of NPP. In that election, under very strange circumstances, the electoral process was truncated on the day of the election, on account of accusations levelled against me, of influencing the course of the elections. This strategy was designed to create disfavour against me, in an attempt to diminish my popularity and the massive support I enjoyed amongst the grassroot activists of the Party."
He indicated that despite the unfortunate plot against him, he threw his support behind then-candidate Nana Addo Dankwa Akufo-Addo to avoid a run-off.
In a press briefing on Tuesday, September 26, the General Secretary of the NPP, Justin Frimpong Koduah while acknowledging that the party accepts Mr Kyerematen's decision, noted their disappointment in the lack of prior notification to the party's leadership before the public announcement.
Koduah described Mr Kyerematen's decision as 'pre-meditated,' given the mode of his resignation through a press conference. "The disappointing part is the mode in which he decided to resign from the party, which was through a press conference without prior notice to the party. The Party wants to believe that his decision to hold the press conference to resign without first informing the leadership of the Party suggests that he has made a premeditated and irrevocable decision to resign from the Party.
The former Trade and Industry Minister resigned from the NPP on Monday, September 25, and announced his decision to contest the 2024 polls as an independent candidate.