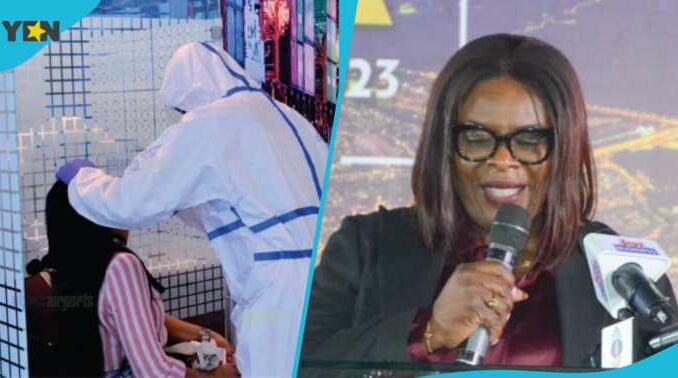 The Ghana Airport Company Limited (GACL) has been slapped with ¢200,000 fine by the Right to Information (RTI) Commission for failing to comply with directives to provide access to information. The fine has been confirmed on Wednesday, September 27.
The Commission's decision came in response to a letter from the Managing Director of GACL, Mrs Pamela Djamson-Tettey dated September 7, 2023.
The MD had requested a one-week extension to gather and submit information to JoyNews' Head of Research, Raymond Acquah, as directed by the Commission.
In a letter dated September 20, 2023, with reference number RTIG/RF/voL4/856, the Commission expressed its dissatisfaction with GACL's delay in providing the requested information.
The Commission had previously issued directives on February 3, 2023, and February 16, 2023, specifying the format in which the information should be submitted, and emphasized that the information was already available.
The Commission, while acknowledging the principle of fairness, granted GACL a one-week extension as requested. However, it firmly rejected GACL's appeal for the waiver of the administrative penalty of ¢200,000 imposed by the Commission in a letter dated August 23, 2023.
The Commission justified its decision by highlighting the lack of cooperation from GACL in complying with their earlier directives.
The Commission viewed this as a deliberate attempt to hinder the implementation of the Right to Information Act, 2019 (Act 989), which grants the Commission the authority to impose administrative penalties on entities that fail to comply with their obligations under the Act.