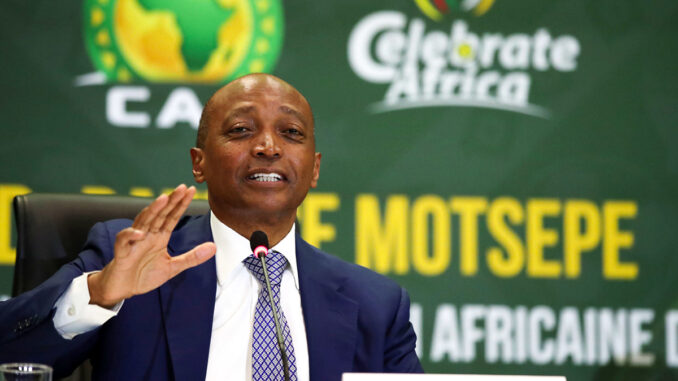 The President of the Confederation of African Football (CAF), Patrice Motsepe, said on Wednesday in Cairo that Morocco's bid (along with Spain and Portugal) to host the 2030 World Cup finals is a bid on behalf of the entire African continent.
The unanimous decision to entrust Morocco with the organization of the African Cup of Nations (AFCON-2025) is a show of support for its efforts in its bid to host the 2030 World Cup, said Motsepe at a press conference following the CAF Executive Committee meeting, which announced the Kingdom as host of the 35th edition of the AFCON to be held in 2025.
"We are looking forward to one of the best AFCONs in 2025 in Morocco, and we will also be very happy to see Africa host the World Cup again in 2030," he said, expressing his optimism that Morocco's bid would "represent the whole of Africa on the world stage."
"A new World Cup in Africa will be the gauge of the great progress made by the continent in the field of football and its infrastructures," he said.
Motsepe recalled the performances of African teams, notably Morocco, at the 2022 World Cup in Qatar, reaffirming CAF's determination to promote and develop football on the continent.
Referring to the method of designating the host countries for the 2025 and 2027 editions of the AFCON, the CAF boss affirmed that "strict and high standards have been set, which reflect our aspirations to develop our football."
The CAF Executive Committee, meeting in Cairo on Wednesday, unanimously chose the Kingdom of Morocco to host the 35th edition of the African Cup of Nations, to be held in 2025. It also entrusted the organization of the 2027 edition to Kenya, Tanzania, and Uganda, which submitted a joint bid.