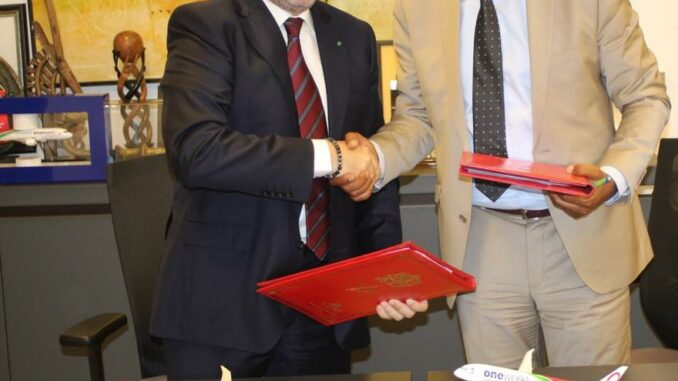 Royal Air Maroc (RAM) and Air Sénégal signed Wednesday in Casablanca, a Memorandum of Understanding (MoU), launching a strategic partnership between the two carriers.
The MoU, signed by the chiefs of the two carriers Hamid Addou and Alioune Badara Fall, is set to strengthen long-term cooperation and foster economic, social, and cultural exchanges between the two sisterly countries, as outlined in a joint press release.
This collaboration promises benefits for both airlines and, most importantly, their passengers. It aims to enhance the number of available connections and diversify scheduling options and service days.
The MoU also outlines plans for an expanded commercial partnership between the two carriers through a Codeshare agreement. This arrangement will allow passengers to purchase tickets through either airline's sales network and travel seamlessly on both Royal Air Maroc and Air Sénégal fleets.
During the announcement, Addou emphasized that this partnership aligns perfectly with the excellent relations between the two countries. "Throughout the numerous preparatory meetings, we expressed our strong commitment to establishing a strategic and enduring partnership with Air Sénégal," he said.
Echoing him, Badara Fall said "Royal Air Maroc and Air Sénégal are now translating into action the desire of the highest authorities in both countries to strengthen this air bridge, covering both passenger and cargo transportation."
He added, "This South-South agreement binds us to upholding international standards for the mutual benefit of our future Royal Air Maroc/Air Sénégal passengers."