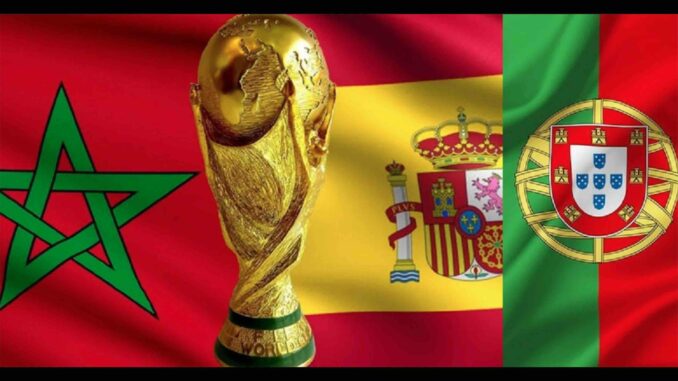 Morocco-Portugal-Spain joint 2030 World Cup bid stands as a message of peace and tolerance said FIFA chief Ginanni Infantino.
"Two continents Africa and Eurooe united not only in celebration of football but in providing unique social and cultural cohesion," Infantino said after Morocco was designated a host of the 2030 World Cup together with Spain and Portugal with Argentina, Uruguay and Paraguay hosting opening games.
Earlier, Morocco's King Mohammed VI congratulated Spain and Portugal on winning the FIFA approval to organize the World Cup.
The decision "is a recognition of Morocco's special place among great nations," the Royal Office said in a statement.
Morocco's star shone in the Qatar world cup ranking fourth after a memorable run.
The country is also preparing to host the African Cup of Nations 2025 with works ongoing to expand stadiums.
Morocco has been bidding to host the international global sports tournament since 19988. The World Cup in Morocco will be the second in Africa connecting both the northern and southern Mediterranean.
"It is an honor and a responsibility as well as a privilege to team up with Portugal and Spain to prepare a bid, which I am sure would mark history," said Fouzi Lekjaa head of Morocco's football federation in a statement on the website of the Spanish football federation.
His Portuguese peer, Fernando Gomez also welcomed the FIFA decision, saying "each of the three countries had a dynamic football tradition and an unmatched organizational experience as well as an innovative capacity."
Echoing him, head of the Spanish football federation said "the dream of bringing the cup back to Spain after 50 years came true…I am sure we will organize the best World Cup ever together with Morocco and Portugal."