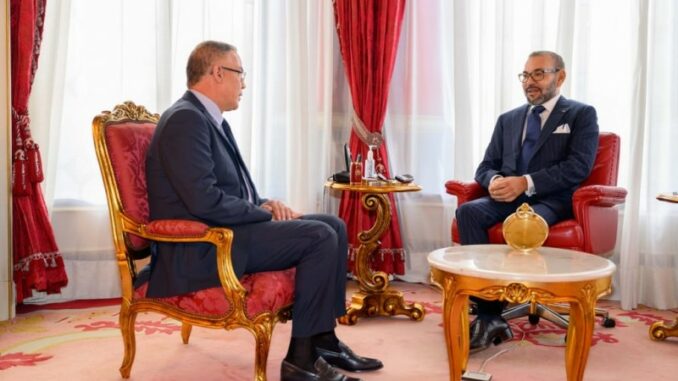 King Mohammed VI has appointed President of the Moroccan Football Federation (FRMF) Fouzi Lekjaa as the chairman of the 2030 World Cup committee.
A statement from the Royal Cabinet announced the news today, adding that the King also received Lekjaa at the Royal Palace in Rabat today.
Lekjaa's appointment came following the unanimous vote of the FIFA Council, which selected the Morocco-Spain-Portugal joint bid as the sole candidate for hosting the 2030 FIFA World Cup.
The 2030 World Cup will be the first to be held across three continents. Morocco, Spain, and Portugal will host the lion's share of games, while Argentina, Paraguay, and Uruguay will host one opening game each.
The North African country will dedicate six stadiums to hosting matches in the global tournament, Lekjaa confirmed earlier today during an interview with radio station Mars.
"To date, we have identified six locations to host the 2030 World Cup, namely Rabat, Tangier, Marrakech, Agadir, Fez, in addition to the Grand Stadium of Casablanca, which will be built soon," he said.
The hosting of the 2030 tournament solidifies Morocco's position as a footballing nation, especially following the Moroccan national team's historic run to the semi-finals of the 2022 World Cup in Qatar.
Morocco also recently secured the right to host the 2025 Africa Cup of Nations (AFCON), and the 2024 Women's Africa Cup of Nations (WAFCON). The country also plans to host the 2029 Club World Cup in its expanded 32-team format.