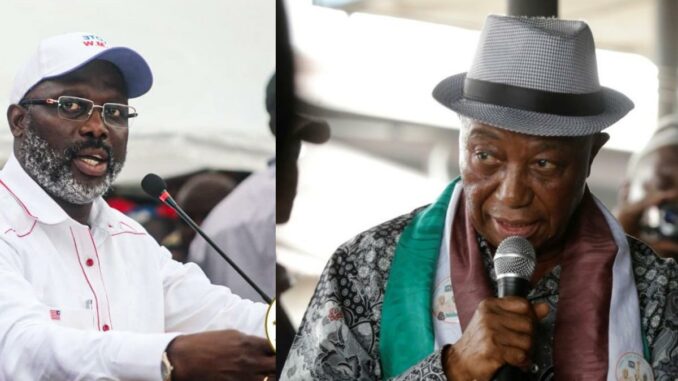 The National Elections Commission has released up to 92.98% of the total votes for the presidential elections, making it certain that Liberia will go for a runoff election in November 2023 as required by the Constitution unless there is litigation against the process.
As of Monday October 16, the Chairperson of the National Elections Commission, Madam Davidetta Browne-Lansannah, announced tally results from 5,467 of 5,890 polling places across the country, constituting 92.98% of the total polling places.
She also announced 100% results from three counties, including River Cess, Lofa, and Gbarpolu Counties.
Former Vice President Joseph Boakai is in a very slim lead with 43.70% of the total valid votes, while incumbent President George Weah has 43.65%.
With only 7.02% of polling places left to be counted, it is evident that neither candidate will obtain the constitutional requirement of 50% + 1 vote to be declared the winner of the election.
Liberia is recovering from the brutal civil wars that ended two decades ago, after killing an estimated 250,000 people.