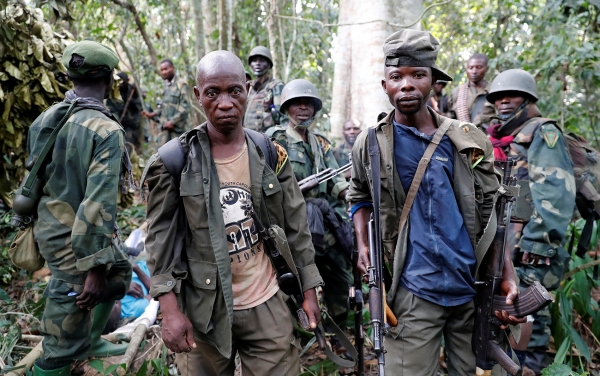 A Ugandan national and two foreign tourists have been killed in an attack by suspected Islamist rebels from the Allied Democratic Forces (ADF) in a national park, the police said on Tuesday October 17.
The ADF began as an uprising in Uganda but has been based in the Democratic Republic of Congo since the late 1990s. It pledged allegiance to Islamic State in mid-2019 and is accused of killing thousands of villagers in frequent raids over the past decade.
"We have registered a cowardly terrorist attack on two foreign tourists and a Ugandan in Queen Elizabeth National Park. The three were killed, and their safari vehicle burnt," police spokesperson Fred Enanga said on X, formerly known as Twitter.
Enanga said they were pursuing suspected ADF members, and Uganda's police posted on its X account a picture of a burning four-wheel-drive vehicle.
The police did not give a precise location for the attack. The national park's western boundary is the shore of Lake Edward, which separates Uganda from Congo.
Bashir Hangi, spokesperson of the Uganda Wildlife Authority, said the attack took place on Tuesday evening. He did not give the tourists' nationalities.
Rebels from ADF have previously carried out attacks in the area and across the border in Congo where they have bases.
Uganda and Congo launched a joint ground and air operation against the ADF in December 2021 to eliminate them from eastern Congo. Uganda says it has succeeded in killing more than 560 fighters and destroyed their camps.