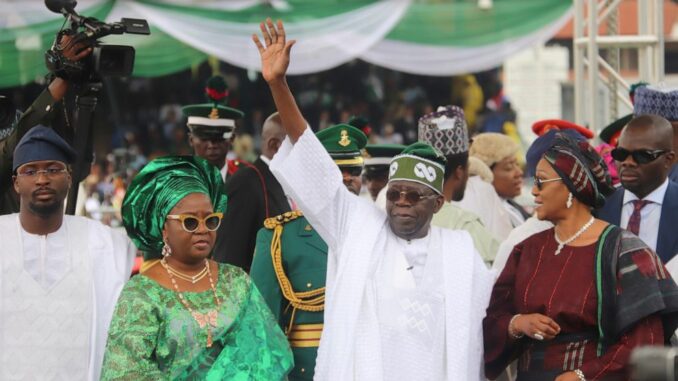 On Thursday October 26, Nigeria's Supreme Court rejected the appeals of the two opposition candidates – Atiku Abubakar (2nd) and Peter Obi (3rd) – who had challenged Bola Ahmed Tinubu's election in the February 2023 presidential election, putting an end to the eight-month dispute.
The Supreme Court also validated the judgement of a Court of Appeal in Abuja, which on September 6 had upheld the election of Bola Ahmed Tinubu "as the duly elected President of the Federal Republic of Nigeria", Justice John Inyang Okoro said in his ruling on Mr. Abubakar's appeal. These rulings put an end to an eight-month electoral dispute, following the disputed February 25 poll.
In the past, elections in Nigeria have often been marred by allegations of fraud and challenged in court. But the country's highest court has never overturned the results of a presidential election since the end of military rule and the return to democracy in 1999.
Former governor of Lagos and candidate of the ruling All Progressives Congress (APC) party, Bola Tinubu won the February presidential election with 37% of the vote, beating Peoples Democratic Party (PDP) candidate Atiku Abubakar (29%) and Labour Party (LP) candidate Peter Obi (25%), in one of the closest contests in the country's modern history.