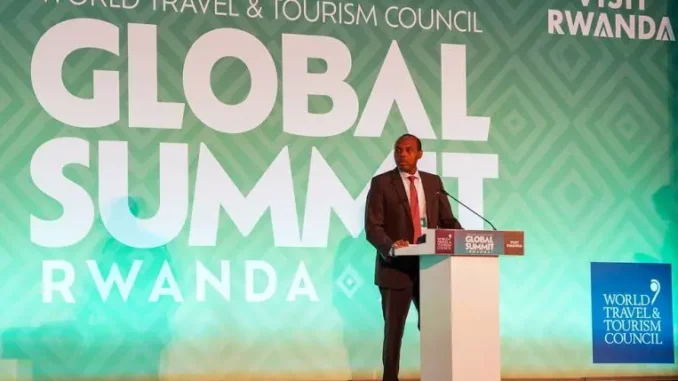 From November 1 to 3, 2023, Rwanda hosts the 23rd World Summit of the World Travel & Tourism Council. A major event organized for the first time on African soil.
A conference organized by the World Travel and Tourism Council (WTTC), a forum designed to bring together global players in the tourism sector. And for the first time, the event is being held on the African continent. For Francis Gatare, CEO of the Rwandan Development Bureau, the public body in charge of promoting tourism, the summit hosted by Kigali highlights this crucial sector for the continent's economy, responsible in particular for over 200,000 direct jobs in the country.
"This is an African summit, not just a Rwandan summit. Because today, we're celebrating a milestone that took 23 years to complete," he points out, referring to the 22 previous editions.
In all, over 1,000 participants are in Kigali, representing 45 different countries, including Tanzanian President Samia Suluhu and Burundian Vice-President Prosper Bazombanza.
For the tourism sector on the African continent, 2023 is the year of post-pandemic recovery, with nearly $182 billion in revenues estimated by the end of the year, a return to figures almost equivalent to those of 2019.