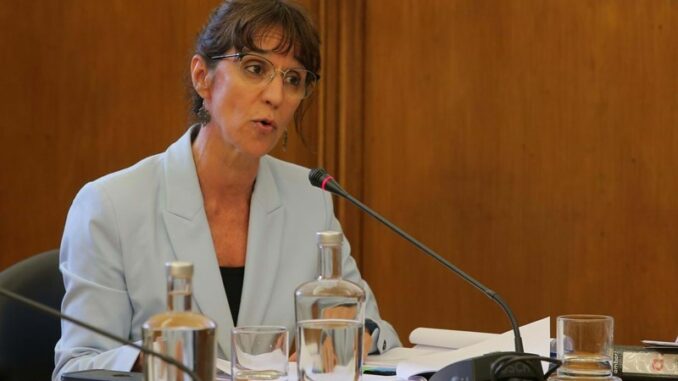 Tuesday November 7 in Bissau, the Minister of National Defense of Portugal, Helena Carreiras, formalized a cooperation agreement with the Guinean government to provide the Armed Forces and police of this Lusophone country with training and equipment maintenance.
Helena Carreiras, who is traveling accompanied by the Chief of Staff of the Navy, Admiral Gouveia e Melo, took part in the signing ceremony of the Memorandum of Understanding between the two countries and held meetings with her counterpart and the President of the Republic of Guinea.
The memorandum of understanding on the Portuguese Training Mission in the Republic of Guinea-Bissau will be formalized at the Guinea-Bissau Ministry of Defense and covers "various areas of cooperation", according to the minister's office.
Among the actions planned are "training, education, training and development that contribute to building the operational capacity of National Defense and the Armed Forces of Guinea-Bissau".
The cooperation agreement is also aimed at "building up the capacity of the Guinea-Bissau air police, maintaining communications equipment, maritime surveillance and security in coastal areas and military health".
In the company of Admiral Gouveia e Melo, the minister visited the project to support the Guinea-Bissau Navy, under which the Portuguese Navy has been providing training to Guinea-Bissau military personnel since July of this year, having already trained 12 Guinea-Bissau Navy personnel, certified as Speedboat Captains, the note reads.