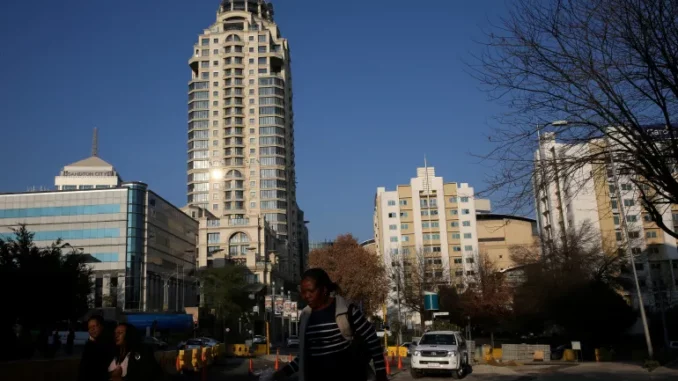 They "held a gun to my head": South Africa's Minister of Transport said on Tuesday November 07 that she had been robbed near Johannesburg in a bizarre attack on the car in which she was travelling.
On Monday, Minister Sindisiwe Chikunga was driving along a major artery in the vicinity of the economic capital. According to the Ministry of Transport, the car was suddenly forced to a halt after driving over spikes presumably deliberately placed in its path. This "immobilized the car and allowed the criminals to steal valuables", the administration stressed in a statement.
The minister's bodyguards then got out of the vehicle to change the tires, when three armed and "well-dressed" men, their faces concealed under balaclavas, emerged, Ms. Chikunga told a parliamentary meeting. "They opened my door (…), pointed a gun at my head and ordered me out," she said, describing a "traumatic and devastating" experience.
The men demanded money, she continued, adding that she only had the equivalent of ten euros on her person. Ms. Chikunga also reported that her laptop and phone had been taken.
According to a police statement, the bodyguards were robbed of their weapons: "Personal effects and two firearms were stolen". A manhunt has been launched and an investigation opened for armed robbery. South Africa is known as one of the most dangerous countries in the world. More than 6,200 homicides were recorded by the police in the second quarter of this year, or 68 per day, and more than 500 robberies are committed every day.