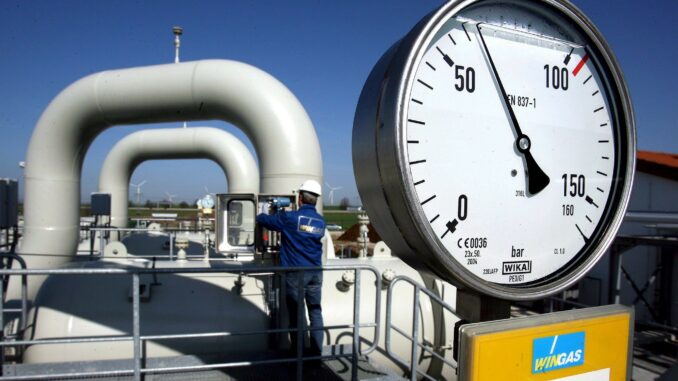 The Mozambican State expects to receive 4,268 million meticais (62.5 million euros) in tax revenue from natural gas next year, according to Government figures available on Tuesday November 14.
According to the documents supporting the proposal for the Economic and Social Plan and State Budget (PESOE) for 2024, these revenues, from Liquefied Natural Gas (LNG) from the Coral Sul project in the Rovuma Basin, represent only 0.3% of the Gross Domestic Product (GDP) expected for next year.
Mozambique's natural gas exports soared by 80.9% in volume in the second quarter compared to 2022, earning 336 million dollars (318 million euros) in value, according to central bank data previously reported.
According to a report by the Bank of Mozambique on the country's balance of payments in the second quarter, this is an inflow of 238.1 million dollars (225 million euros) higher than in the same period in 2022, essentially explained by "the increase in the volume exported".
"This was justified by the start of exploration and export of gas from area 4 of the Rovuma basin, given that the international price fell by 64.1%", the report reads.
Despite this increase, natural gas has not dethroned coal as Mozambique's main export product, which earned the country 583.4 million dollars in the second quarter. Area 4 is operated by Mozambique Rovuma Venture (MRV), a joint venture co-owned by ExxonMobil, Eni and CNPC (China), which has a 70% stake in the concession contract, with natural gas production starting in 2022. Galp, Kogas (South Korea) and Empresa Nacional de Hidrocarbonetos (Mozambique) each hold a 10% stake.
Eni, the concessionaire for Rovuma Area 4, is already discussing with the Mozambican government the development of a second floating platform, a copy of the first and called Coral Norte, to increase gas extraction, a source from the Italian oil company revealed at the beginning of October.
In addition, TotalEnergies, the French oil and gas giant, plans to resume operations at the Area 1 liquefied natural gas (LNG) project in Mozambique's Rovuma Basin as early as January 2024, if safety conditions permit, the BNN Network news portal reported on Monday, November 13.