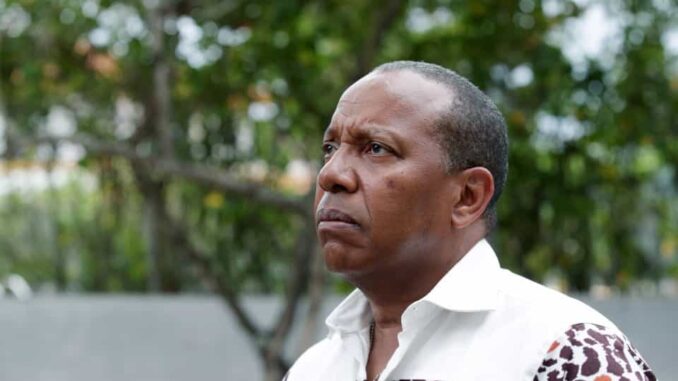 The Prime Minister of São Tomé admitted on November 14 that the "country is in a bad way" and that the first year of government has not been easy, but promised that "2024 will unquestionably be better" with the start of construction and the recovery of purchasing power.
We are fully aware that our country is in a bad way. But we are equally aware that during this first year we have been able to stop the deterioration and put the country on the road to recovery," said Patrice Trovoada, in a message published on Facebook, taking stock of the first year of his government.
The prime minister insisted that he had inherited from the previous government a country with "contracts that were damaging to the state" and, above all, "a disorganized, unmotivated, corrupt and unmanageable administration", with officials "experiencing aberrant situations of injustice and not uncommon cases of favoritism, malfeasance and nepotism".
A year after taking office, with an absolute majority of 30 of the 55 members of parliament, Patrice Trovoada stressed that "if the recovery is to be robust and lasting, it must be based on solid foundations, which include reforms in the justice sector, taxation, the business climate, the financial and payment system, the social protection system and a change in mentalities".
The Prime Minister said that the high cost of living "has been a constant concern" and the object of the government's full attention, and that it is being "tackled from various angles" and that "tangible improvements are expected soon."
"The year 2024 will unquestionably be better (…) it will finally see the start of important works, such as the requalification of the waterfront and the bridges in the north of the country, the resumption of stalled works and projects such as the reference hospital, financed by the Kuwait fund, and the conclusion of many other works that have been delayed for various reasons," promised the Prime Minister.
Patrice Trovoada also said that next year he expects "important contributions" from investors with whom investment contracts have already been signed in areas such as new technologies, real estate, the local production processing industry, port logistics, ship repair and oil refining.