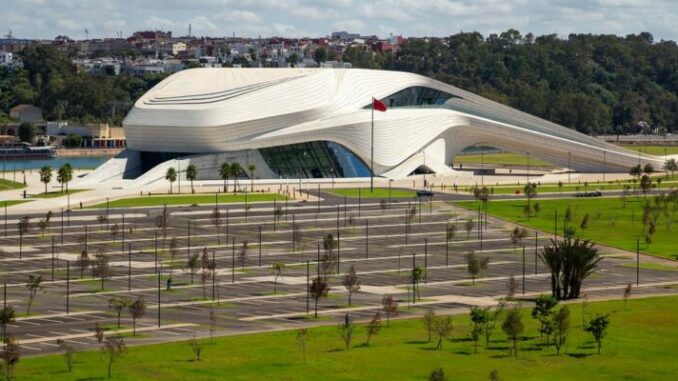 Conde Nast Traveler celebrates Rabat, the Moroccan capital, for its dynamic music festivals, distinguished architecture, and opulent hotels, positioning it as a standout jewel in travel and a premier destination in Africa. This acknowledgment underscores the city's diverse cultural events, architectural marvels, and top-tier accommodations, solidifying its appeal for travelers seeking a harmonious blend of cultural vibrancy and contemporary luxury.
Morocco's capital city Rabat was listed as one of the Best Places to Go in 2024 by the global travel guide "Condé Nast Traveler".
Morocco's capital of Rabat has all and more in terms of music festivals, architecture, and Luxury hotels, the guide notes, adding that 2024 brings a wave of newness.
Rabat may be one of the country's four imperial cities, but it has long been bypassed by travelers drawn to the timeworn beauty of places like Marrakech, Fez, and Tangier, notes the author of the article Harriet Akinyi.
Yet, that may change this year, as the city is in the midst of a cultural and artistic reinvention. One of the most talked about attractions: the forthcoming Mohammed VI Tower, designed to be LEED Gold and HQE-certified and projected to be the tallest and only spire of its kind in Africa, the reporter notes.
She also sheds light on the new Grand Theatre of Rabat opening nearby the Mohammed VI Tower. One of legendary architect Zaha Hadid's unfinished masterpieces, it will incorporate an 1,800-seat theatre, an experimental performance space, and a 7,000-person amphitheater, along with green spaces and a restaurant. It is set to be the largest venue of its kind in both Africa and the Arab world and will host symphony, ballet, opera, and philharmonic performances.
Another hotly anticipated cultural foray is the 2024 return of the Mawazine festival, coming back this summer after a COVID-19-induced hiatus. The festival's lineup has not been unveiled yet, but in the past Africa's largest festival has drawn A-listers like Rihanna and Mariah Carey, the reporter pointed out.
The reporter also referred to the flurry of luxury hotels in the city that opened lately or are planned to open in late 2023 and 2024.