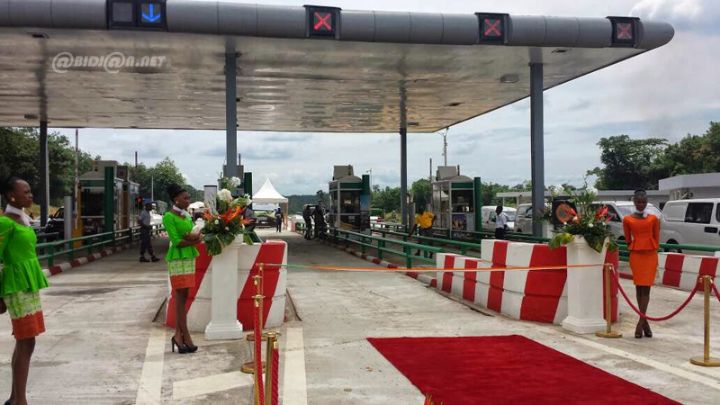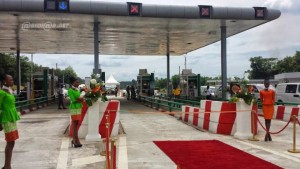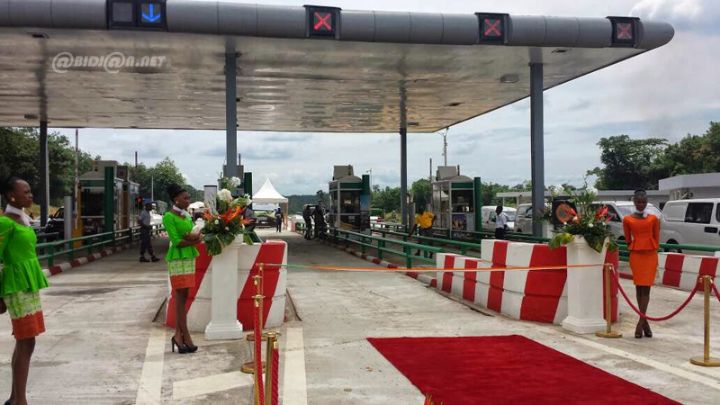 The Ivorian government has set up on Tuesday at the end of a council of ministers chaired by the Head of State, Alassane Ouattara, the toll on the bridge Henri Konan Bedie (HKB), ranging from 500 to 3,000 FCFA, the crossing of each type of vehicles.
To do this, three classes of vehicles have been identified for the implementation of the toll rate. For class one which represents small passenger vehicles, the amount of crossing the bridge is 500 FCFA.
" For the class two which includes trucks and buses, the toll is 1,500 CFA francs against 3000 FCFA for trucks grouped in Class three ", said the Minister of Economic Infrastructures, Patrick Achi who co-hosted a press conference with his colleagues Jean-Louis Billon (Trade, Craft and SMEs) Gaoussou Touré (Transport) and Niallé Kaba (Economic and Finance).
Three types of tolls must be paid by cash, by prepaid card and by mobile money " said Mr. Achi, underlining that 'the price of 500 FCFA for individuals is subsidized by the state at 50% " because individuals represent 80% of the traffic on the bridge HKB.
" Today we are in the operation of a transitional regime (…). Driver education box will be implemented by the agent Socoprim in the context of trade promotion " said Minister Patrick Achi. He also said that " time saving and vehicle maintenance' of vehicles which will cross the 3rd bridge of Abidjan, is the result of private public- partnership (PPP).
After opening the bridge on the 16th December 2014 by the Head of State, the crossing which started on Saturday 20th December is free. The payment of the toll will start from Friday, 2nd January 2015.