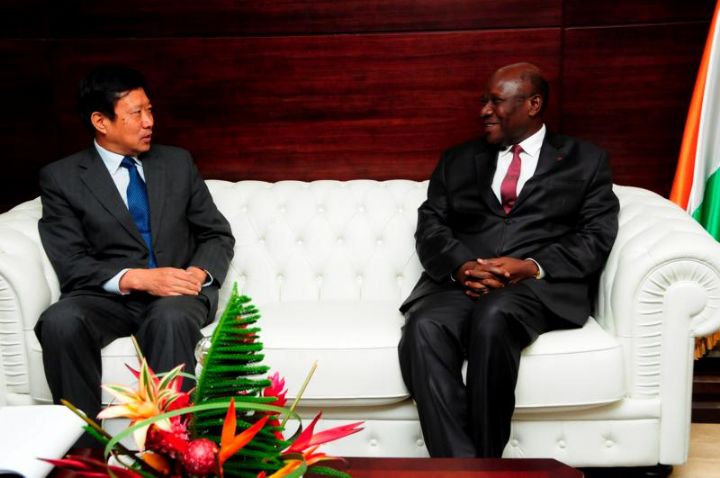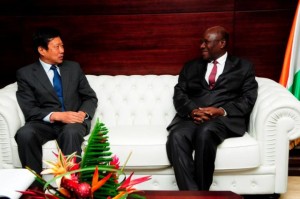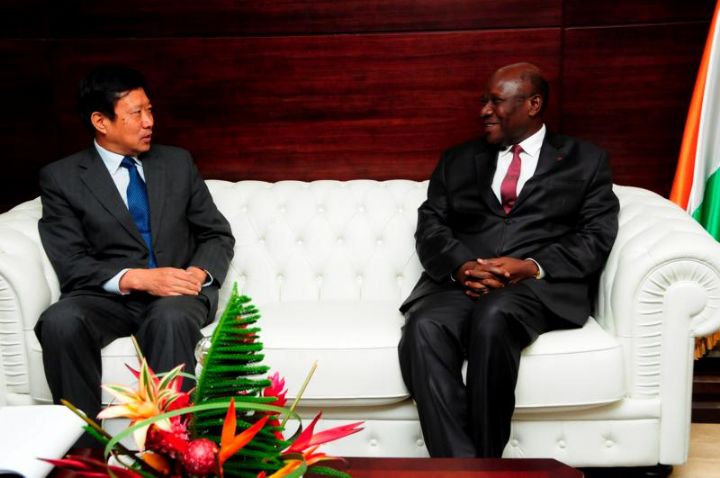 For the modernization and expansion of the Autonomous harbor of Abidjan, the Chinese Export-Import Bank (Eximbank) will provide a loan of 400 billion CFA francs. This loan agreement for this project has been at the heart of exchanges between Prime Minister Daniel Kablan Duncan and the Chinese Ambassador in Côte d'Ivoire, Mr. Zhang Guoqing, on the 24th December, during a discussion with the Prime Minister in Abidjan.
The Chinese Ambassador welcomed the finalization of the loan agreement for the project, which mainly concerns the widening and the deepening of the Vridi Canal to accommodate vessels of 25,000 to 50,000 tons and ship of over 300m in length. It will allow that the deepening of the Vridi Canal at moins 20 at the entrance of the sea and at moins 17 at the quay, announced by Daniel Kablan Duncan.
The Chinese ambassador has appreciated the third bridge named Henri Konan Bedie, which, for him, will actually allow Côte d'Ivoire to reconnect with its former Development of years (60-70). He added: "This is a great project that will help improve harbor services as the second in Africa."
After thanking the Prime Minister and members of the government in strengthening cooperation between Ivory Coast and China, Zhang Guoqing pointed out that the new Chinese president emphasizes the joint development with all countries developing.
"China can not develop alone. It must cooperate with other countries the whole world, especially those in developing countries, because they are the ones who support us ". Said Mr. Zhang Guoqing.