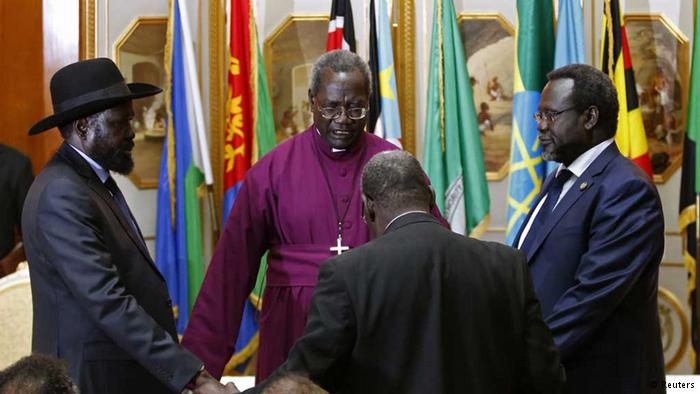 Peace talks between President Salva Kiir and his former deputy president cum rebel leader Riek Machar will continue until Friday 0700 GMT after the deadline passed without any agreement. The Intergovernmental Authority on Development (IGAD) is mediating between the two camps for a power sharing structure with a transitional government by April and it has urged them to "use the limited time that remains to make progress on the outstanding issues of the mediation agenda." However, sources have claimed that the African Union (AU) could overturn the negotiations as it calls for both leaders to be stopped from being part of a transitional government.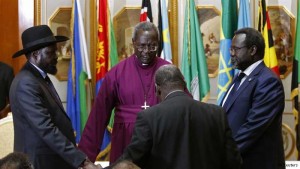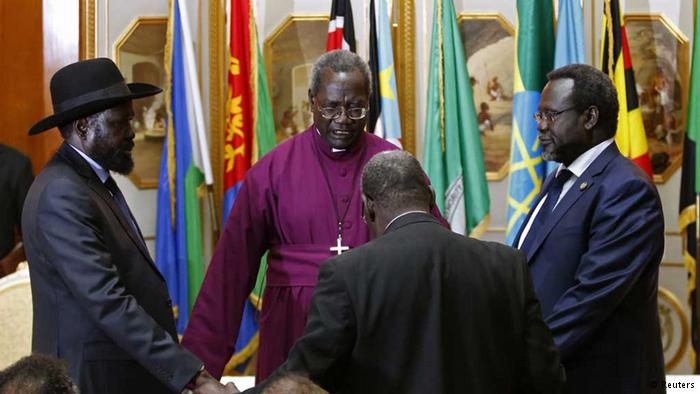 IGAD's chief mediator Seyoum Mesfin said the main obstacles of the talks are security, power sharing, the scope of the structure and the levels. Despite the ongoing talks, there were reports of clashes between the rebels and the government forces in Upper Nile and Bahr el Ghazal States.
South Sudan is Africa's youngest state after it gained its independence from Sudan in 2011 but celebrations didn't last long before fighting erupted in December 2013. Efforts to end the violence have not been successful prompting the UN Security Council to establish sanctions regime for the country on Tuesday inorder to discourage actions that could sabotage security or jeopardize the peace process.
According to Reuters, an AU inquiry draft recommended the creation of an African Oversight Force made up of troops "without prior involvement or direct interest in South Sudan" that would be under AU command and "the overall charge" of a U.N. peacekeeping mission. It also held responsible the United States, Britain and Norway for creating "a politically unchallenged armed power" by backing a 2005 peace deal that "ushered in an unaccountable political class."