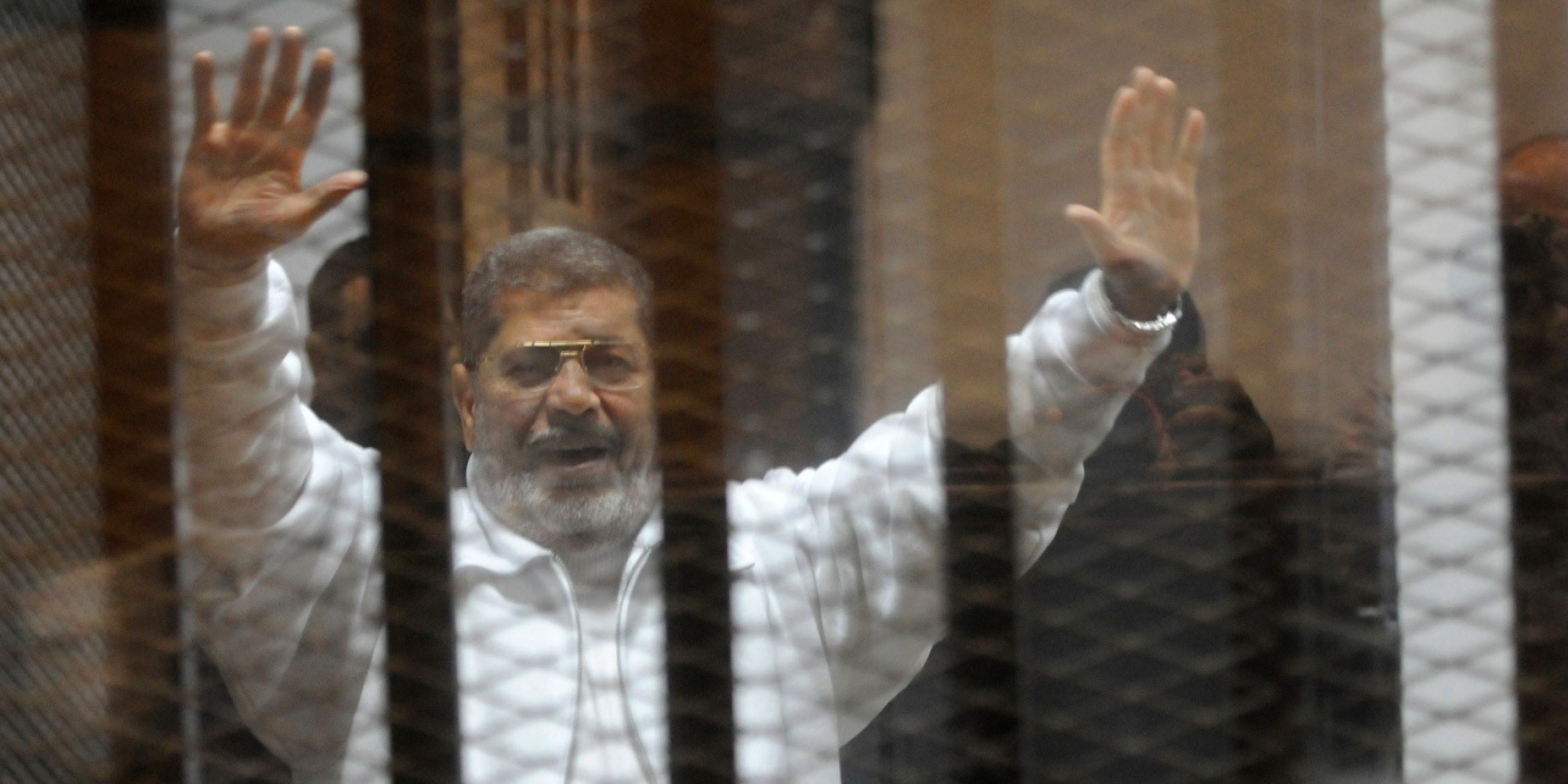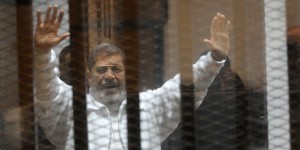 Egypt's first democratically elected president, Mohamed Morsi, who was later on ousted from power after a year by President Sisi has been sentenced by the Cairo Criminal Court to 20 years in prison for inciting violence outside the Ittihadeya Presidential Palace in 2012 but was acquitted on charges of killing the protesters. Critics say it was a politically motivated trial. Morsi is still facing charges related to espionage and prison evasion after he slipped out of the Wadi al-Natroun prison during the January 25 Revolution that led to the end of the Mubarak regime.
Morsi won the elections in 2011 as a candidate of the Muslim Brotherhood. The party has been banned after being termed as a terrorist organization.
Two of Morsi's co-defendants were sentenced to 10-year jail terms while the other 12 defendants, including former vice president of Freedom and Justice Party (Muslim Brotherhood's political wing) Essam el-Erian and Mohamed el-Beltagy, the former party's secretary in Cairo and Morsi's aide Ahmed Abdel Aty, were sentenced to 12 years.
U.S State Department spokeswoman Maried Harf said they are "concerned by these sentences" and added that "all Egyptians regardless of political affiliation are entitled to equal and fair treatment before the law, including the full respect for their right to due process."
Amr Darrag, a senior Muslim Brotherhood official in Turkey told Reuters that despite the imprisonment of the party's officials and supporters by Egyptian authorities, the Brotherhood is being revived. He said "the overall attitude of the brotherhood [is] more revolutionary because the generation taking it over is young and more revolutionary and they saw what kind of an Egypt we'd have if they don't do what they have to do."