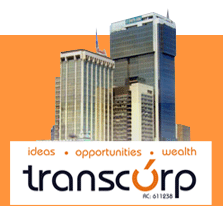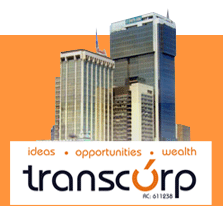 Transnational Corporation of Nigeria (Transcorp) is planning to expand its power generation capacity to 2,500MW by 2018 with an investment of $1.57bn.
Transcorp, which also has interests in hotels, oil and gas, has the capacity to generate 610 MW and intends to raise that to 850 MW by the end of the year, it said on Thursday.
The group's Transcorp Ughelli Power subsidiary, Nigeria's largest gas-powered generating company, had a 342 MW capacity in 2013 and its new project is part of the company's plan to serve a quarter of Nigeria's power requirements.
The Africa's biggest economy currently generates around 7,000MW.
As part of the latest plan, the company intends to acquire power assets as well as develop new projects, which are expected to commence operations in three years.
Transcorp said it also expects to expand through acquisitions this year, as well as new projects that will start operations in three years to serve Nigeria's growing demands for energy.
"We are speaking to different parties at different points of the transaction," the company said.
"Our target is to be responsible for 25 percent of the capacity generated in Nigeria … over three years."
The management of Transcorp said it was on course to achieve its set target and make investors happier, after years of hopelessness.
The company said a good portion of the money that would see Transcorp achieving its target would come from its hospitality business which is benefiting from massive investment in expanding the Transcorp Hilton brand to major cities of Nigeria"
Ughelli Power is one of the six power generation companies of the Power Holding Company of Nigeria (PHCN), which was privatized by the Nigerian Government.