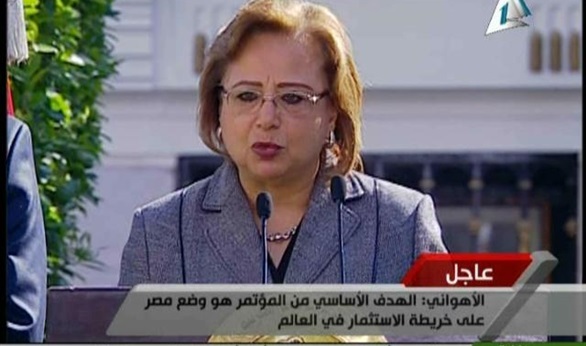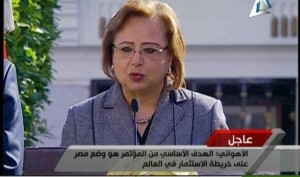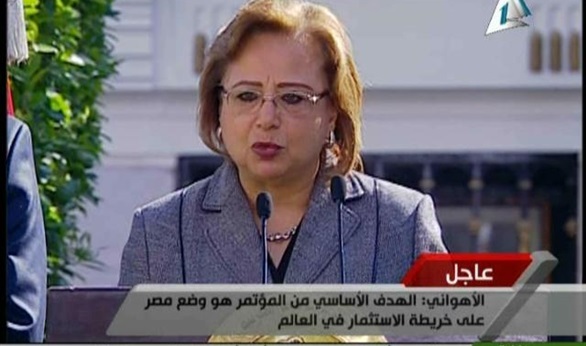 Egypt is to sign this month the country strategy agreement with the African Development Bank (AfDB), official source said on Saturday.
The minister of International Cooperation, Naglaa Al-Ahwany, said the AfDB's country strategy agreement with Egypt will cover the period from 2015 until 2020.
Egypt is the AfDB's second-largest African shareholder, which accounts for 5.4% of its regional member countries' share capital.
Speaking at a news conference in Cairo, Minister Al-Ahwany said, "the assistance strategy would be designated for development and infrastructure projects in Egypt and in case of lack of sufficient liquidity to resume funding those projects, the government would resort to the Bank's Africa50 Infrastructure Fund". The Africa50 Fund is headquartered at Casablanca Finance City (CFC.)
The Bank's ongoing portfolio in Egypt consists of a total of 29 projects worth U$1, 9 billion divided into loans and grants, with the vast majority (around 79%) centered on the energy sector, Al-Ahwany added.
Last month, the bank's board has approved a €50.20 million (US$57.3 million) loan for the Egyptian National Drainage program (NDP).
The program aims to optimize the benefits of irrigation by draining excess irrigation water from agricultural land in order to reduce water logging and soil salinity as well as make more land available for cultivation.
Recently the AfDB's Resident Representative in the North African country Leila Mokaddem said the Bank is studying contributing US$180 million to a solar energy project in Egypt. The project will be carried out in cooperation with one of the private firms in Egypt.
Since its establishment in 1964, the African Development Bank Group, an AAA rated institution with an authorized capital of US $100 billion, has committed some US$95 billion to support approximately 4,000 development projects and programs on the continent.