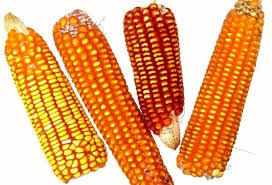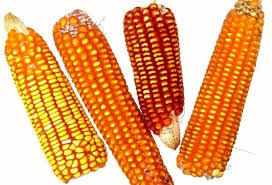 South Africa's recent drought has forced the country to import maize again. The news comes after confirmation that South Africa will import about 50-thousand tons of white maize from Mexico and Zambia in August to bulk up waning stocks as a scorching drought curbed domestic output.
The nation will need to import 934,000 metric tons of maize, worth about $137 million at current international prices, from countries such as Argentina and Ukraine in the year through to the end of March 2016, Grain SA Chief Executive Officer Jannie de Villiers said
The first shipment of the maize will arrive in the country in August with five more shipments expected between September and December according to industrial sources.
South Africa's government crops agency predicted last weekend that the 2015 harvest is expected to bring in its lowest yield since 2007 due to unfavorable weather.
Zambia says it's willing to export the staple in order to make space for new stock. Zambia's agriculture deputy minister said the government had issued maize export permits but declined to specify the purchasing countries nor the quantities to be exported, although some press reports said the country will sell 800,000 tons of white maize to neighboring countries.
"We are exporting the maize because we need to create space for the new stock. Our storage capacity is only 1 million tons and we are expecting an additional 2.7 million tons of maize," Agriculture deputy minister Greyford Monde said.
In March, South Africa, the continent's biggest producer of the staple food placed orders to import yellow maize for animal feed from Argentina.
Domestic maize prices have scaled to record highs of over 3,000 rand ($245) a ton, putting pressure on food prices and inflation in Africa's most advanced economy.
Yellow maize is mainly used for animal feed in the poultry and pork industries while white maize is a staple for the poor majority and working class.