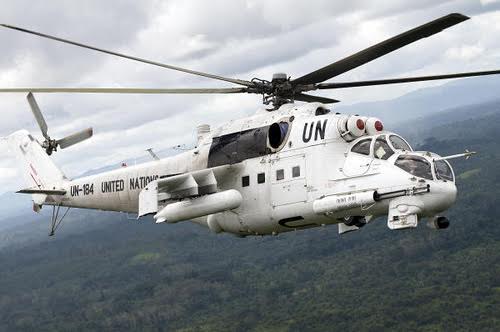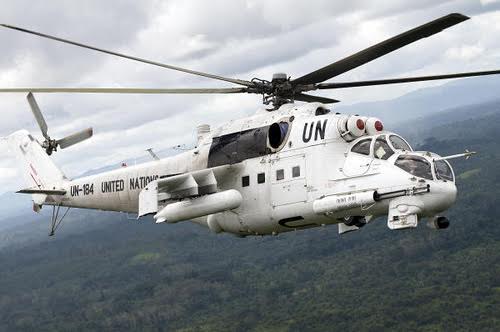 About eight people were seriously injured Sunday when a helicopter from the UN peacekeeping mission in Darfur made an emergency landing in the western Sudanese region, the mission said.
"A UNAMID helicopter, an Mi-8, carrying 18 passengers and three crew on board made an emergency landing approximately 100 meters from the helipad at a base belonging to the mission at Saraf Omra in North Darfur|" the mission's spokesman Ashraf Eissa said.
According to him, all the people on board suffered varying degrees of injuries as a result of the incident. Eight of them were reported to be seriously injured. No deaths were reported.
All 18 passengers and 3 crew members were immediately and safely evacuated off the helicopter for treatment.
An investigation is underway to find out the technical cause of the crash. UNAMID is conducting a check on all its rotary assets to ensure their technical safety, Eissa said.
The joint mission first deployed to war-torn Darfur in 2007 is confronted with numerous logistical and security constraints as it must operate in unforgiving terrain and in a complex and often hostile political environment. The Mission also faces shortfalls in critical transport, equipment, infrastructure and aviation assets.
The mission has more than 17,000 military and police peacekeepers deployed across Darfur.
The civil war which broke out in 2003 has led to the deaths of 300,000 people and another 2.5 million displaced in Darfur.