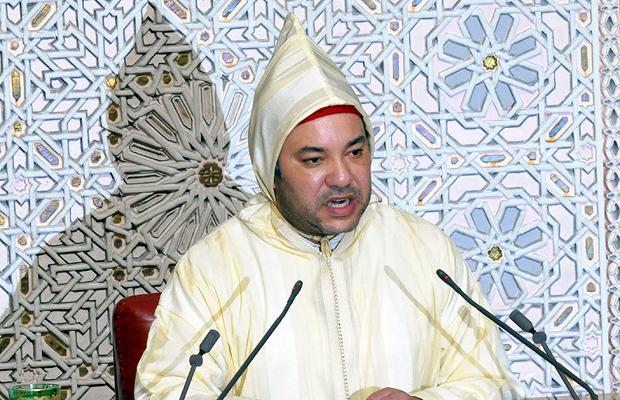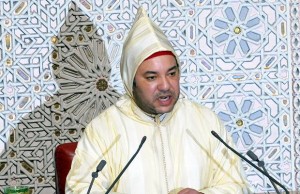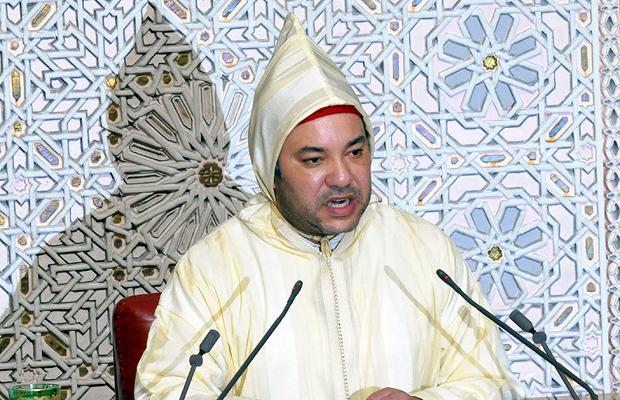 The refugees who flee the insecurity and instability in their native countries and manage to enter Morocco are welcome provided that they abide by Moroccan laws and respect the country's sacred national and religious values.
"Any breach of Moroccan law and regulations will lead to deportation."
The warning was expressed by King Mohammed VI in a speech he delivered on Thursday on the occasion of the 62nd anniversary of a popular uprising that ended the occupation of Morocco by France.
The king pledged that efforts will be continued "with the utmost vigilance and determination, to prevent anyone from entering the country illegally," recalling that in the past, a number of refugees from countries plagued by security challenges managed to enter Morocco.
After he called on Moroccans to treat these refugees as guests and come to their assistance, especially those living in dire conditions, King Mohammed VI said "in return, these refugees have to abide by Moroccan laws and respect sacred national and religious values, mainly the Sunni Maliki rite."
Insisting that "any breach of Moroccan law and regulations will lead to deportation," he referred "particularly to those who attempt to create chaos inside and outside mosques or join criminal and terrorist gangs."
"Morocco will nonetheless remain a land of hospitality for its guests, without becoming a land of refuge."
The King who deplored that some countries in the region are going through difficult times, due to insecurity and the proliferation of arms and radical groups, said the situation prompted Morocco to take a series of preventive measures in order to protect its security and stability.
In this regard, the Kingdom has imposed entry visas on some Arab nationals, namely Syrians and Libyans.
While showing solidarity with these peoples, Morocco has regrettably been forced to take such a measure, which "is not aimed at any party and should not be seen as an unfriendly gesture."
"It is a sovereign decision and as the defender of the country's security and stability, I will not tolerate any carelessness or negligence in protecting Morocco and Moroccans," he said, underlining that efforts will be carried on, with utmost vigilance and determination, "to prevent anyone from entering the country illegally."
According to 2013 estimates, the number of undocumented immigrants in Morocco ranges between 25,000 and 30,000. These immigrants, mostly from Sub-Saharan Africa but also from Syria and other war-torn countries came to Morocco in the hope to reach Europe, but ended up staying in the North African country especially after security measures on both shores of Gibraltar were tightened. In 2014, Morocco adopted a set of measures in favor of the aliens and launched a large-scale regularization operation to enable them get residence and work permits.
In his speech, King Mohammed VI also dealt with terrorism and extremism saying "nowadays, the world in general, and the Maghreb and Arab regions in particular, are witnessing rapid changes caused by the rise of religious extremism and the proliferation of terrorist groups."
After he underlined that Morocco has joined the international effort to combat this global scourge, the King explained that at the national level, his country "is fighting the causes that might lead to extremism and terrorism."
"However, just like any other country in the region, if not in the world, Morocco is also exposed to these threats," he conceded, pointing out that Morocco has been working continuously to preserve its security and fully protect its borders, especially during the past two years.
This mission has been accomplished, thanks to the joint efforts of all authorities and forces concerned, he said before he paid tribute to "all security forces for their mobilization and vigilance in order to foil any terrorist plot aimed at upsetting the Moroccan model, which is globally recognized as unique."
Actually what makes the Moroccan model unique in the fight against terrorism and extremism is the multifaceted approach adopted in the struggle against the scourge. As explained by King Mohammed VI in his speech "extremism can only be fought through a participatory approach, based on the promotion of the values of openness and tolerance embraced by Moroccans, and the combination of social, development, religious and educational dimensions, as well as security aspects."