Cuban doctors ready for Ugandan jobs, Gov't yet to approve recruitment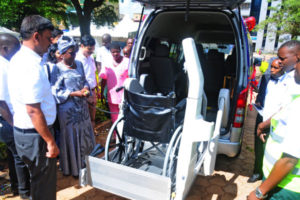 In Uganda, the controversial proposal to replace Ugandan doctors with Cubans might not take effect soon as it awaits Government's approval.
Responding to queries during a debate on the health sector ministerial policy statement for the 2018/19 financial year, Uganda's Minister for Health, Dr. Ruth Aceng, said the cabinet has not yet made a final decision on the plan to import over 200 doctors from Cuba.
The move aimed at reinforcing Uganda's medical workforce especially in rural areas has triggered strong reactions and controversy.
In the recent past, media has been awash with a pros and cons public debate on whether Government should hire Cuban doctors to reinforce the native workforce especially in rural areas.
However, the Uganda Medical Association (UMA) that led a strike last year, crippling health services for several weeks, insists that Ugandan physicians' demand for better pay and working conditions is legitimate.
Note that Cuba's most valuable export is its own healthcare professionals with the socialist regime allowing the government to collect a portion of the incomes earned abroad. Thousands of Cuban doctors work abroad under contracts with Cuban authorities. Countries like Ghana, Kenya and South Africa have in the past requested doctors form the Island.
Posted by
Steven Addamah
on May 22, 2018. Filed under
News
. You can follow any responses to this entry through the
RSS 2.0
. Both comments and pings are currently closed.