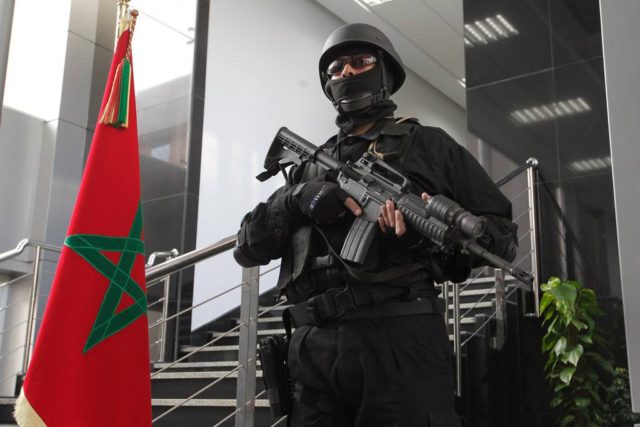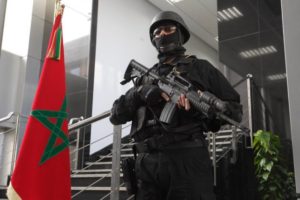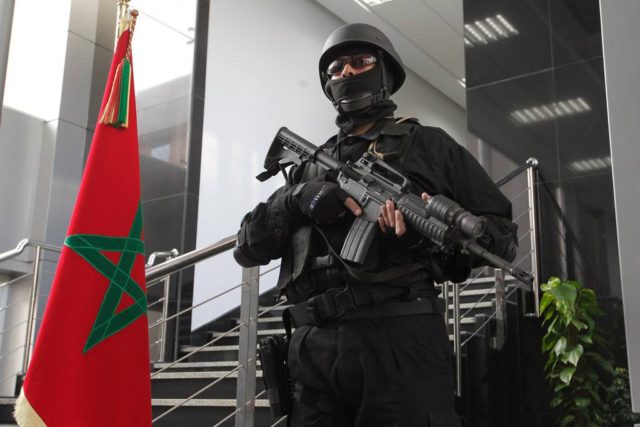 Morocco security authorities announced Wednesday the arrest of 52 suspected terrorists equipped with firearms and explosives in a large scale anti-terrorism operation.
The 52 alleged terrorists according to the ministry of interior were nabbed on July 19 in several cities of the North African countries and accused of pledging allegiance of the Islamic State (IS) group. The suspected terrorists were also in possession firearms, rounds, manuals and several tools for the fabrication of explosives, the ministry also said in a statement.
The suspects were also planning terror attacks against security establishments, recreation centers, detention centers, cultural festivals, the statement said. The suspected terrorists were also planning attacks against security forces and tourists thanks the documents seized.
The intervention of Morocco's Central Bureau of Judicial Investigation (BCIJ) unveiled planned cyber-attacks on the government to undermine the security of the Kingdom.
The arrestees had been using social media to promote IS and to convince minors to travel to conflict zones, the ministry further reported.
143 were initially arrested but 52 have been maintained in custody and will be sent to court for terrorism related charges once the investigation are wounded.
The latest operation is the largest ever since the creation of BCIJ; one year ago.
Morocco has since 2002 dismantled 153 terror cells, 38 of them over the past three months.