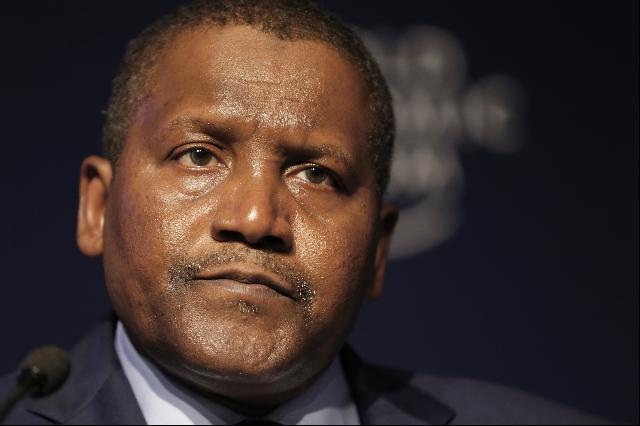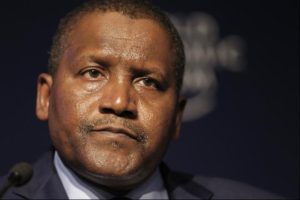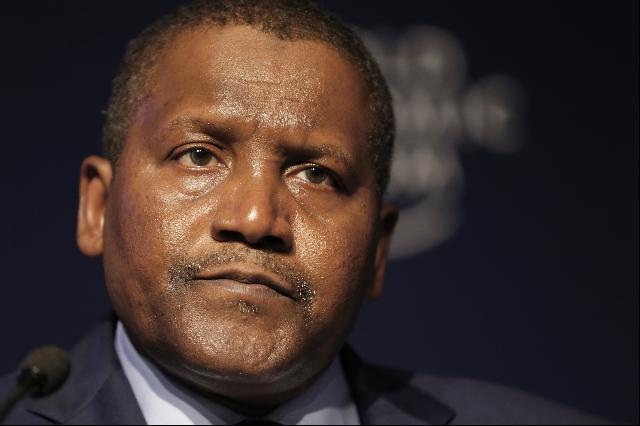 Bloomberg billionaires ranking report on Thursday indicated that Africa's richest man, Aliko Dangote, is now the 104th wealthiest man on the planet, the first time he has dropped out of the list of top 100 richest people in the world.
Dangote, who was worth $15.4 billion (N3.05 trillion) in March, is now worth $11.1 billion (N3.3 trillion) – richer in naira but poorer in dollar terms.
According to Bloomberg, the devaluation of the Naira against the dollar from about 198 to about 300, is projected to have eroded about a quarter of Dangote's wealth even as he continues to invest heavily in Nigeria. His latest investment has being a $12 million oil refinery and petrochemical plant in Nigeria's commercial capital, Lagos.
Bloomberg further reported that Dangote, with his worth of $11.1 billion leads Trump and Oprah who are estimated at $4.5 billion and $3.1 billion, respectively.
Note that Aliko Dangote the 51st richest man in the world, the first on the African continent and 71st most powerful man in the world in 2015 according to Forbes 'The World's Billionaire' rankings.
As a reminder, the Kano born business mogul controls Dangote Group, as it is one of the continent's largest conglomerates. The Lagos, Nigeria-based Company owns sub-Saharan Africa's biggest cement producer, Dangote Cement, which had revenue of 491.7 billion naira ($2.49 billion) in 2015.