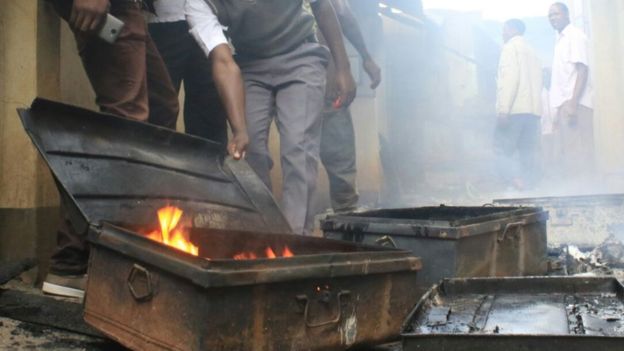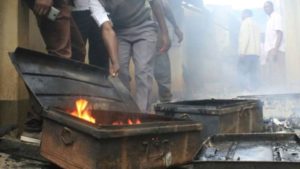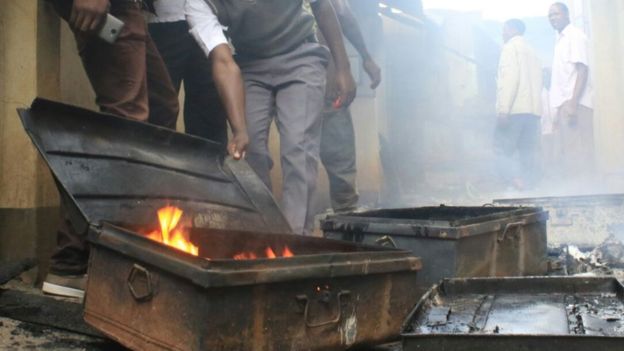 In a space of three months, 113 secondary schools in Kenya have been partially destroyed by arson attack as officials are blaming students for it.
According to the government, the motives behind these arson attacks remain unclear as they are apparently unconnected, with fires erupting in disparate locations throughout the country.
Some schools have had to shut down completely meaning that more than 6,000 students have been sent home, the BBC reports.
5 schools went up in flames in one night last week. Some 150 students have been arrested and 45 charged with arson as Kenya's Education Cabinet Secretary, Fred Matiang'i, blamed head teachers for failing to put in place "coherent and focused structures for engagement in schools."
The hashtag #EndSchoolFires has been trending in Kenya as people have been debating the issue on social media and radio talk shows.
Some suggest that this is a matter of indiscipline, caused by poor parenting, and that caning should be reintroduced.
Kenya banned corporal punishment in 2001.
There was also the suggestion that some teachers may have been involved in the planning of the attacks.
Deputy President William Ruto proposed his own solutions, calling for student mentoring and more prayers in schools.