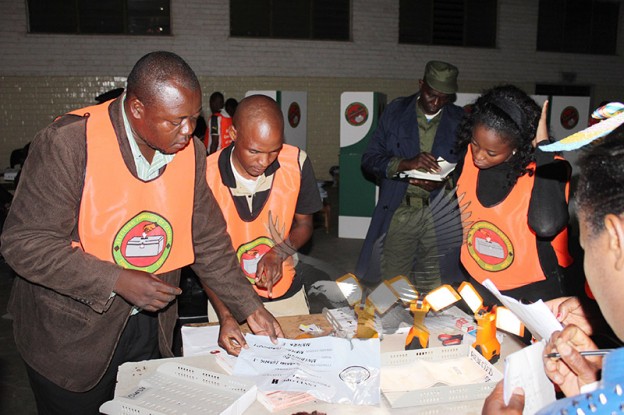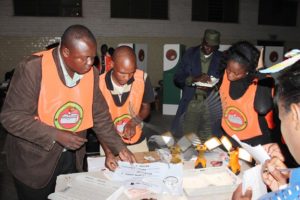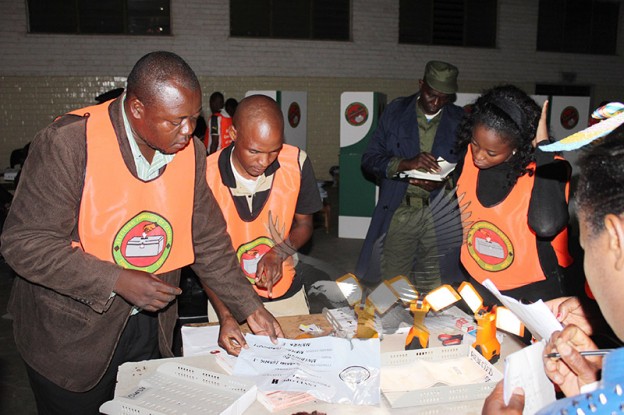 Voters in Zambia on Thursday braved the cold weather and flock to polling stations to cast their vote in the general elections to elect their President, members of Parliament, executive mayors, council chairpersons and councilors.
Images posted on social media show long queues of people covered in blankets and jackets in the capital Lusaka waiting to vote.
About 6.7 million registered voters are expected to cast their ballots today before the polls close at 18:00 local time.
The vote comes 18 months after President Edgar Lungu narrowly won office in a snap election. He beat his main contender, 54-year-old businessman Hakainde Hichilema of the opposition United Party for National Development (UPND) by a narrow majority of 27, 757 votes (1.66%).
Nine candidates are vying to be the next president of Zambia, but the election is deemed a two-man affair.
The 59-year-old incumbent president and former lawyer Edgar Lungu was elected president in the January 20, 2015 by-election as the ruling Patriotic Front (PF) candidate to finish the term of late President Michael Sata who died on October 28, 2014.
For the first time, a presidential candidate must win more than 50% of the vote to avoid a run-off.
Tensions are high in what is otherwise one of Africa's most stable democracies, as Zambians grapple with rising unemployment after mine closures, chronic electricity shortages and soaring prices of household goods.
The falling price of copper, the country's key export, has put the economy "under intense pressure" according to the IMF.
Thousands of jobs have been lost in mining, electricity outages have become common and inflation is over 20 percent.